Chelsea 6-0 Arsenal - Cardiff 3-6 Liverpool - Everton 3-2 Swansea - Hull 2-0 West Brom - Man City 5-0 Fulham - Newcastle 1-0 Cry Palace - Norwich 2-0 Sunderland - West Ham 0-2 Man Utd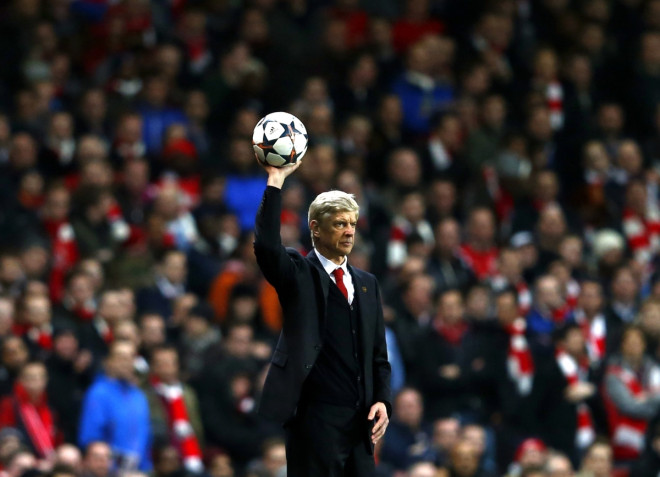 7:40: That's all from us for the evening. Thanks for reading and join us tomorrow afternoon for coverage of Tottenham Hotspur v Southampton from 12:30. (GMT)
7:32: Here's a reminder of all today's results. 32 goals in all, hasn't been a bad afternoon, has it?
Chelsea 6-0 Arsenal
Cardiff 3-6 Liverpool
Everton 3-2 Swansea
Hull 2-0 West Brom
Man City 5-0 Fulham
Newcastle 1-0 Crystal Palace
Norwich 2-0 Sunderland
West Ham v Man Utd
7:26: And that's it! Manchester United leave east London with all three points ahead of Tuesday's Manchester derby, a result prompted by Wayne Rooney's stunning 57 yard opener.
FULL TIME
West Ham United 0-2 Manchester United
(Wayne Rooney, 8, 32)
7:17: Into the four minutes of added time here.
7:15: Fellaini suddenly bursts past Nocerino and shrugs off James Collins and is through on goal! But just as the Belgian is about to pull the trigger he loses his footing and hit the deck. Did Collins clip him? It's hard to say.
7:11 Tomkins is down after a 50-50 challenge with Fellaini. The Belgian appeared to accidentally stamp on the West Ham man as he slid underneath him. Clumsy, rather than malicious, I'd say.
7:10: Jarvis does well down the right flank and swings an inviting ball over the far post where Carroll and Cole appear to get in each other's way more than anything. United immediately break with Welbeck carrying the ball up field before playing in Kagawa who has emerged to his right. Javier Hernandez is waiting eagerly in the middle but the Japanese international's ball is too high. Wasted opportunity to ensure a comfortable final five minutes of this contest.
7:08: West Ham aren't really pressing United when they have possession and are happy to wait until they have it tor resume their bombardment of the United goal. Ten minutes left.
7:04: No hat-trick for Rooney today, he leaves the captain's armband with Fletcher and is replaced by Danny Welbeck with next Tuesday's Manchester Derby in mind. Juan Mata also makes way with Javier Hernandez replacing him.
7:01: Carlton Cole is on for Hammers and immedaitely has an impact, winning a brave header in the box. Fellaini again however is quickest to react and get to the loose ball.
6:58: West Ham's resistance is fading fast and Kagawa has a great opportunity to slide Wayne Rooney in, but the striker sets off too early.
6:55: A great spell from Moyes' side involving Mata, Fellaini and Rooney sets Young free, who is cutting inside from the right, but West Ham get it away from a corner. It has been confident, controlled possession from United when they aren't defending West Ham's aerial threat, something we have seldom seen from them this season.
6:50: West Ham pick up a loose ball and Nolan advances on goal. He looks to play a ball into the path of Carroll but a nick off Darren Fletcher and bounces the other way where McCartney has burst through in a hopeful chase on the left. David De Gea is quickly off his line to shepherd it out however, despite the full back's appeals for a corner.
6:47: Fellaini crashes their Taylor to give Noble another chance to swing a free kick in, but it's a poor one and United clear their lines.
6:44: Juan Mata shapes to shoot on the edge of the area but can't quite work the ball onto his left. United press on and a loose ball finds Ashley Young whose mis hit volley just evades Wayne Rooney lurking at the back post.
6:42: Manchester United ease a bit of the pressure on themselves as Fellaini carefully brings the ball up the pitch. Aftyer a succession of crossed attempts Rafael makes a late burst into the box but West Ham defend resolutely to snuff his run out.
6:39: Nolan and Downing combine neatly down the left and the latter's cross isn't a great one, but Carroll manages to get underneath it and knock it back into the direction of Diame, but he can't make anything of it.
6:37: Pressure from West Ham early in this half with Carroll once again making a nuisance of himself. A corner is swung into the mix that Fellaini has to hoof away for another, which comes in for Carroll to win but Fellaini is there again to block Demel's effort.
6:34: Young and Mata work an effective short corner allowing the former to cut inside from the left onto his favoured foot. We've seen Young strike some fine efforts from similar positions, but this one is straight down the throat of Adrian.
6:32: And we are back underway for the second half at Upton Park.
6:30: Rooney's wonderful 58 yard effort gave Manchester United the lead against West Ham and you wouldn't begrudge him the fortune he received for his second. West Ham have still posed a threat in this contest however, leaving us nicely poised for an intriguing second half.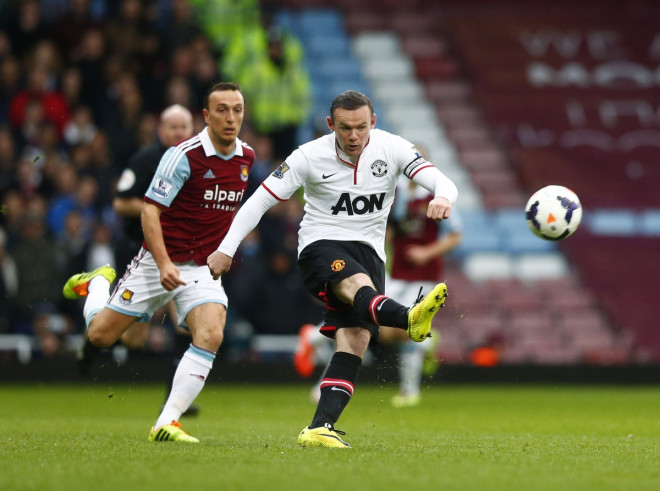 HALF TIME
West Ham 0-2 Manchester United
(Wayne Rooney, 8, 32)
6:17: Rooney finds Mata after the Spaniard was played onside, but he's too wide to take an effort on himself Instead, he clips a delicate ball into the path of Rooney who is positioned on the edge of the box. Having replicated Beckham's greatest ever goal, the United striker now has his eye on one of Paul Scholes' best ever efforts as he winds up a volley 25 yards out. Rooney's connection isn't the best however, and the miscued effort flies wide.
6:15: And a write that Rooney, balloons an effort horribly over the bar having been cleverly teed up by Kagawa.
6:14: Rooney second this evening was his 212th goal, making him United's third highest goal scorer of all time in all competitions. Only Denis Law (237) and Sir Bobby Charlton (249) have scored more.
6:11: Juan Mata beautifully scoops a long ball out of the air but is clattered into Taylor. Rooney wants the resulting free kick from 25 yards out, but it flies just over Adrian's bar.
6:09: Fellaini is penalised and West Ham have a free kick from about 30 yards out. Carroll stands over it but it's a weak effort that trickles into the box. Demel gets to the loose ball but can't do anything with it under pressure.
6:07: James Collins is booked for his appeals, but replays suggest the referee made the right decision.
6:05: Moments after having a penalty appeal turned down, West Ham are two behind! Kevin Nolan goes down under a challenge from Darren Fletcher in box, Hammers everywhere appeal but play is waved on. Rooney drives forward and finds Young out wide on the right who swings a cross into the middle that Noble hacks at, but only succeeds in driving the ball into the instep of Wayne Rooney who steers it home! What a gift from the Hammers.
Goal! West Ham 0-2 Manchester United (Wayne Rooney, 32)
6:02: Downing tries his luck down the right again but Rafael this time nicks it away for a corner.
6:00: Mata denied! United catch West Ham on the counter as Rooney again finds space down the left and plays the ball across. Diame appears to get there first but Mata nicks the ball of his toe, drags the ball back and fires a stinging effort on goal, but it's too close to his countryman in the West Ham goal who makes the save.
5:58: Nolan clips an excellent ball into Diame who muscles his way across the United penalty area but just as he is about to pull the trigger he miscontrols the ball after one touch too many. Unlucky from the Hammers midfielder, having done well to bring the ball under control in the first place.
5:55: Mata opens up West Ham with a beautifully weighted ball onto the toe of Kagawa, but his effort on goal is fired straight at Adrian. Great chance for (Manchester) United to make it two.
5:52: United enjoying much of the possession so far and West Ham aren't aiding their cause in giving away possession carelessly. It's happened on more than one occasion so far with Allardyce's side under no real pressure.
5:50: Mata seems to be enjoying his free role in the middle so far this evening, having linked up nicely with Shinji Kagawa on a couple of occasions. With Robin van Persie possibly out until the end of the season, will we see more of him in this position?
5:46: Rooney picks up the ball after another loose West Ham pass and bursts down the left. Before he reaches the byline he cuts it back to... no one in particular, forcing Fellaini to gallop back and retain possession. The Belgian finds Fletcher but his near post cross is a poor one.
5:44: Downing is giving Rafael a horrible evening so far as he again gets past the Brazilian with ease before clipping an inviting ball into the box. Carroll meets it with a header on the run but it's hit downwards into the arms of De Gea.
5:42: Rafael is shown a yellow card for needlessly blocking Stewart Downing. The free kick is lumped into the box but no joy for the Hammers.
5:39: Rooney's Beckham moment! Rooney looks to win the ball just inside West Ham's half and shrugs off the challenge of Tomkins, letting the ball roll under the West Ham man before thumping an audacious effort with the outside of his boot having spotted Adrian off his line. It's perfectly hit and loops under the cross bar into the goal. What a spectacular goal and Becks, who is in attendance, is impressed.
Goal! West Ham 0-1 Manchester United (Wayne Rooney, 8)
5:37: Tomkins gives the ball away cheaply and Kagawa advances before sliding a neat through ball into the path of Mata who has appeared just inside the box on the left. The Spaniard's shot is a weak one, however, and is easily saved by Adrian.
5:35: Fellaini comes close to scoring! United work the ball up the right and Ashley Young clips a precise ball to the big Belgian, whose downwards header is a firm one, but Andy Carroll has scampered back to make the block two yards off the line. Looks like this duel between the these two will take place all over the pitch.
5:33: Taylor tries to test United's make shift defence early on as he attempts to side a ball into the path of Demel who is bursting up the right, but it's short and Buttner cleans up.
5:30: It's lashing it down in east London as we get underway. Let's hope both of these sides got the memo about today being a goalfest.
5:28: Both sides are out on the pitch at Upton Park and we are moments away from kick off.
5:23: Moyes is really going for innovation tonight, central midfielders at the heart of defence?
We've lost Robin van Persie for four or five weeks and Rio Ferdinand has a bad back so we are stretched. I am asking Michael Carrick and Marouane Fellaini to both fill in at centre-back today.
We didn't think Robin's injury was serious after the game in midweek but it's a sprained knee and it's a big, big blow."
BREAKING: Marouane Fellaini will partner Michael Carrick at centre half.
TEAM NEWS: Michael Carrick drops into defence alongside Phil Jones while Alexander Buttner replaces Patrice Evra. Shinji Kagawa also starts, his first in the Premier League since January 11.
LINE UPS
West Ham v Man Utd
West Ham: Adrian, McCartney, Nolan, Tomkins, Carroll, Taylor, Noble, Collins, Demel, Diame, Downing.
Manchester United: De Gea; Rafael, Jones, Carrick, Buttner; Mata, Fletcher, Fellaini, Young; Kagawa; Rooney.
5:04: We are 25 minutes away from our final game of the afternoon, West Ham United v Manchester United. It's largely been the case of one step forward and two steps back for David Moyes this season. After mid-week European triumph, how will his side respond in east London tonight?
5:00: And final whistles have gone across the country. What an afternoon with 30 goals hitting the back of the net. Here are this afternoon's final scores *deep breath*
Chelsea 6-0 Arsenal
Cardiff 3-6 Liverpool
Everton 3-2 Swansea
Hull 2-0 West Brom
Man City 5-0 Fulham
Newcastle 1-0 Crystal Palace
Norwich 2-0 Sunderland
4:56: Suarez has his hat-trick! A big clearance flings the ball up to the other end where Cala looks to chase it down with all his teammates at the other end of the pitch. He has Suarez on his heels however and the Uruguayan appears to nudge him out of the way, leaving him one on one with Marshall. Liverpool's top scorer has a quick moment to see where Sturridge is but remembers he's on a hat-trick and slots it home.
4:53: Heartbreak for Crystal Palace as Newcastle take all three points thanks to a last minute winner. Pouring forward, the ball rolls to Hatem Ben Arfa who shapes to shoot but then clips a cross over to Cisse who slams the winner home.
Goal! Cardiff 3-6 Liverpool (Luis Suarez)
Goal! Newcastle 1-0 Crystal Palace (Papiss Cisse)
4:51: Swansea now have a real chance of salvaging something at Everton after an out-swinging corner was thundered in by Swans captain Williams. Into extra time.
Goal! Everton 3-2 Swansea (Ashley Williams)
4:49: Comeback on in Cardiff?! Probably not, but Jordon Mutch has two to make it 5-3. Kevin Theophile-Catherine's deep cross is headed down by Kewyne Jones into the midfielder who nods home from close range.
4:46: City have five! James Milner slams a low shot/cross in from the right that bounces of the goalkeeper and then bounces off the shins of Demichelis and into the net.
Goal! Manchester City 5-0 Fulham (Martin Demechelis)
Goal! Cardiff 3-5 Liverpool (Jordon Mutch)
4:44: City have got the memo about scoring a hatful today. Fernandinho makes it four rattling in an effort from the edge of the box after initially appearing to have knocked it too far wide.
Goal! Manchester City 4-0 Fulham (Fernandinho)
4:36: Zaha is desperately trying to make an impression after his introduction, but it isn't happening from him. The on-loan United man just worked his way into a decent shooting position but his effort was dragged horribly wide of Mignolet's far post
4:32: It's five for Liverpool! Johnson sprays a 50 yard pass out towards Suarez who gets ahead of Steven Caulker with the goal ahead of him. The Cardiff captain just about gets back and pushes Suarez slightly wide. Instead of shooting however the Uruguayan perfectly tees up Strurridge who has galloped into the six yard area to add his first of the afternoon. Another for the SAS scrapbook.
Goal! Cardiff 2-5 Liverpool (Daniel Sturridge, 74)
4:29: The goals have been absolutely flying in this afternoon, but it is still goalless at St James' Park where Newcastle are playing Crystal Palace. Not much to say about game, other than thanking God it has been lively elsewhere this afternoon.
4:27: Wilf Zaha is on for Cardiff as they attempt to save something from this contest having led twice in the first half.
4:23: Bored of scoring penalties, Yaya Toure seals his hat-trick a thunderbolt from 25 yards out.
Goal! Manchester City 3-0 Fulham (Yaya Toure)
4:19: Brilliant from Suarez and Sturridge! From the right flank Johnson pings a ball across straight into Sturrdige who is facing the corner flag. Without taking a first touch the former Chelsea man back heels the ball into Suarez who is positioned perfectly to slam home a first time effort from five yards out. Wonderful goal and simply sublime play from the Liverpool front two.
4;18: Minutes after Everton's second Swansea are still sleeping and Barkley punishes them, nodding in Mirallas corner at the near post.
Goal! Cardiff 2-4 Liverpool (Luis Suarez, 60)
Goal! Everton 3-1 Swansea (Ross Barkley)
4:14: Oh dear, Fernando. After a clumsy challenge to give City a penalty in the first half, the former Bilbao man has done it again, clattering into Silva who was dancing through Fulham's defence. Toure repeats his trick, 2-0 City.
Goal! Manchester City 2-0 Fulham (Toure)
RED CARD - Fernando Amorebieta (Fulham)
4:13: Everton have also taken the lead through Romelu Lukaku who converts after playing a neat one two with Mirallas.
4:12: Liverpool lead for the first time in this game! It's another cross from the right that the centre half meets it at the near post with a thumping header. Why was there no one on the post? Maybe because Cardiff had two men off the pitch! Theophile-Catherin and another Cardiff player were both off getting treatment before the corner was taken. Controversial, that.
Goal! Cardiff 2-3 Liverpool (Martin Skrtel, 53)
Goal! Everton 2-1 Swansea (Romelu Lukaku)
4:09: Strurridge this time is felled 30 yards from goal and this time Liverpool do get the decision. Suarez stands over it but strikes the wall and lashes the rebound badly wide.
4:06: Suarez wants a penalty! But he won't get it. The Liverpool flicks the ball around Theophile-Catherin and runs into area but collides when the Cardiff man just inside the area. He screams for a penalty, but the referee awards a free kick to Cardiff.
4:04: Manchester City, as you might expect, largely dominated that first half but without creating much with their opener coming from a Toure penalty. Fulham have done well to contain them but will need to maintain that workrate to stay in this.
4:00: And we are back underway across the country. We've seen 17 goals fly in our seven Premier Legaue games so far today. More please.
HALF TIME
Cardiff 2-2 Liverpool
Everton 1-1 Swansea
Hull 2-0 West Brom
Man City 1-0 Fulham
Newcastle 0-0 Crystal Palace
Norwich 2-0 Sunderland
3:45: So close from Liverpool! Excellently play between Sturridge and Henderson as a neat one two frees Suarez inside the box, but Marshall is there to make a vital block.
3:43: Close again from Liverpool! Sturridge bursts down the right flank and evades two challenges as he reaches the byline before dinking a ball into the middle. With Suarez lurking, Gary Medel does well to lift the ball out of danger. Liverpool get a corner, but Marshall collects.
3:42: Shane Long gives a Hull a two goal advantage after pouncing on a loose ball in the West Brom box. No celebrations from the Irishman against his former club.
3:41: Liverpool pull level again! This time Philippe Coutinho swings in an excellent cross after his corner is half cleared. Martin Skrtel chose to hang around and it was a good decision as he was well placed to nod home from close range.
Goal! Cardiff 2-2 Liverpool (Martin Skrtel, 40)
Goal! Hull 2-0 West Brom (Shane Long)
3:39: Amid the flurry of goals Swansea have also pulled level at Everton. through an excellent team goal topped off by Wilfried Bony.
3:37: What a goal from Alex Tetty! Norwich lead by two after John O'Shea header fell to the Norwegian, who absolutely smashed a blistering volley into the back of the net from 30 yards. Phenomenal goal.
3:35: Jelavic has ther chance to add to his Hull tally from 12 yards but Ben Foster saves his penalty! No worries though, as Liam Rosenior is on the scene to tuck away a rebound.
Goal! Everton 1-1 Swansea (Wilfried Bony)
Goal! Hull 1-0 West Brom (Liam Rosenior)
3:28: City also have the lead after Yaya Toure coolly converted from 12 yards. Fernando Amorebieta clumsily lifted a boot into the back of Alvaro Negredo who took the ball down with his chest. The ref pointed to the spot, and you know the rest
Goal! Manchester City 1-0 Fulham (Yaya Toure)
3:26: Cardiff lead again! Mutch sends Campbell scampering down the inside right channel and the former Manchester United striker picks up the ball before easily cutting inside, leaving Agger behind him, and slotting past Mignolet.
Goal! Cardiff 2-1 Liverpool (Fraizer Campbell, 25)
3:24: Close this time from Cardiff! Kim gets in a tangle just inside the Liverpool are and despite appearing to be bundled by three members of the opposition team, drags a pass out wide for Bellamy. The skipper swings in a sweet cross where Campbell has found space, but he gets too much on his header.
3:22: Suarez and Strurridge nearly work a bit of magic in the Cardiff box but the ball comes awkwardly off the heel of the Uruguayan and rolls out for a goal kick.
Goal! Norwich 1-0 Sunderland (Robert Snodgrass, 20)
3:19: Ross Barkley is taken down by Chico Flores and Baines takes up to take the resulting spot kick. You know the rest.
Goal! Everton 1-0 Swansea (Baines, 20)
PENALTY - Everton
3;15: Outstanding equaliser from Liverpool! The Reds probe around the opposition box before Jordan Henderson picks up the ball and feeds a delicate inside pass through to Glen Johnson who has bursts through just inside the area on the right. He squares it across to Suarez who coolly converts. Liverpool had dominated after falling behind and that was a real sense of inevitability about that equaliser.
Goal! Liverpool 1-1 Cardiff (Luis Suarez, 15)
3:13: Penalty appeal at the Etihad Stadium after Steve Sidwell has 'mare attempting to clear a corner. City claim he kicked the ball onto his arm, but it would have been harsh.
3:10: Crystal Palace have started well against Newcastle and have enjoyed the best chance of the afternoon after Jasdon Puncheon lifted a cross into Cameron Jerome, who directed his header just wide.
3:08: Cardiff take the lead against Liverpool! Former Swansea man Joe Allen loses possession out wide and the hosts quickly work the ball infield, finding Mutch who fires a low effort into the net.
Goal! Cardiff 1-0 Liverpool (Jordon Mutch. 8)
3:02: Steven Gerrard picks up an early yellow card at the Cardiff City Stadium for a challenge on Frazier Campbell. Craig Bellamy swings the resulting free kick into the far post but Mignolet collects.
3:00: And we are off and underway across the country.
TEAM NEWS: Pilippe Coutinho returns to the Liverpool XI replacing Raheem Sterling while Carig Bellamny starts for his former club for Cardiff.
2:57: Chelsea now hold a seven point lead at the top of the Premier League courtesy of that hammering of Arsenal, that provoked this sort of response from many neutrals.
LINE UPS
Everton: Howard, Coleman, Stones, Distin, Baines, McCarthy, Barry, McGeady, Barkley, Mirallas, Lukaku
Subs: Robles, Deulofeu, Naismith, Osman, Garbutt, Alcaraz, Browning.
Swansea: Vorm, Rangel, Chico, Williams, Ben Davies, Britton, Canas, Dyer, Hernandez, Routledge, Bony
Subs: Amat, Taylor, Shelvey, Michu, Lamah, de Guzman, Tremmel.
Cardiff: Marshall, Theophile-Catherine, Caulker, Cala, John, Medel, Bellamy, Kim, Mutch, Da Silva, Campbell
Subs: Turner, Whittingham, Jones, Gunnarsson, Daehli, Lewis, Zaha.
Liverpool: Mignolet, Johnson, Skrtel, Agger, Flanagan, Gerrard, Henderson, Allen, Coutinho, Sturridge, Suarez
Subs: Brad Jones, Aspas, Moses, Sakho, Cissokho, Lucas, Sterling.
Hull: McGregor, Elmohamady, Chester, Davies, Rosenior, Aluko, Huddlestone, Livermore, Meyler, Long, Jelavic
Subs: Figueroa, Bruce, Koren, Fryatt, Sagbo, Harper, Quinn.
West Brom: Foster, Reid, McAuley, Thievy, Dawson, Ridgewell, Dorrans, Mulumbu, Morrison, Sessegnon, Anichebe
Subs: Sinclair, Myhill, Vydra, Gera, Berahino, O'Neil, Donervorn Daniels.
Man City: Hart, Zabaleta, Demichelis, Lescott, Kolarov, Fernandinho, Toure, Silva, Nasri, Milner, Negredo
Subs: Javi Garcia, Jesus Navas, Rodwell, Clichy, Pantilimon, Jovetic, Boyata.
Fulham: Stockdale, Heitinga, Amorebieta, Hangeland, Riether, Sidwell, Kvist Jorgensen, Kacaniklic, Richardson, Riise, Woodrow Subs: Stekelenburg, Kasami, Holtby, Karagounis, Zverotic, Roberts, Bent.
2:45: As much as there is to talk about from that game, we've got six other Premier League fixtures coming your way soon. .
2:37: Game 1000 for Arsene Wenger has ended, and it has been a capitulation of incredible proportions. This loss eclipses those to Manchester City and Liverpool, and you wonder where the Gunners go from here.
FULL TIME
Chelsea 6-0 Arsenal
(Eto'o, 5, Schurrle, 6, Hazard, 17, Oscar, 41, 65, Salah, 71)
2:34: Mourinho isn't sticking around for a potential seventh of to shake Wenger's hand; he's nipped off down the tunnel to the dressing room.
2:31: As hard as the hammering at Liverpool was to take, this is a monumentally worse result for Arsenal, and not just because of the greater score line. The question as to whether Arsenal have the resilience to last the course of the season has often been asked in recent months, but the destabilising effect a result of this magnitude could have may end their Premier League title hopes.
2:29: We've had a few renditions of "specialist in failure" sung around Stamford Bridge. You feel a bit for Arsene Wenger now, unless you're a Chelsea fan of course. Five minutes left.
2:27: Schurrle tries to repeat his trick from the first half and picks a low effort towards the bottom corner across the Arsenal goalkeeper. This time it creeps the wrong side of the post.
2:25: Chelsea press Arsenal as they try to clear from their left hand corner, but inevitably lose the ball. Salah is picked out just inside the box but his left footed effort is horribly overhit.
2:22: Torres is again lurking as Ivanovic fires an effort in from the right, but Szczesny collects comfortablty this time.
2:17: As bad as Arsenal were in the first half, their defensive organisation for Salah's goal was downright abysmal. Their line was left dangerously high with no one interested in going to close down the only Blue shirt in their way. Given Salah's unerring finishing, it was a foregone conclusion he would score.
2:15: Good grief. Moments after coming on 21-year-old Salah springs a dismal Arsenal back line and picks up a Luiz through ball just inside the left channel. The Egyptian calmly slams the ball home and the Gunners are now just one goal away from a record defeat in Wenger's era.
Goal! Chelsea 6-0 Arsenal (Mohamed Salah)
2:13: Luiz this time takes aim from about 25 yards out and Szczesny gathers unconvincingly with Torres, desperate to get his name on the score sheet, on his case.
2:11: And Oscar's day is done with two goals to his name as Mohamed Salah comes on in his place.
2:10: It's five and Arsenal have shot themselves in the foot again. Twice, in fact. Rosicky, about ten yards out of his own area, carelessly loses possession to Oscar who cuts inside and takes aim from 25 yards. It's a low effort that takes an awkward bounce the off the turf on its way through, but Szczensy weakly palms it into the bottom corner. Oxlade-Chamberlain's first half punch had more conviction for that.
Chelsea 5-0 Arsenal (Oscar, 65)
2:08: Giroud breaks from his own half and with Cech off his line, goes for a Beckham esque lob. It goes horribly wrong however and barely gets five feet off the ground before Cech collects.
2:06: Szczesny saves! Torres again runs down the right hand channel, cutting back and then inside again to deceive Vermaelen. He rolls the ball back to Oscar on the edge of his box who swings a right footed effort on goal. It's heading dead centre of the goal but with the west London sun in his eyes the Gunners' goalkeeper bats it over the bar.
2:04: Cazorla does well to shrug of the challenge of his man down the inside left channel and drags a low effort inches wide of Cech's right post with the Chelsea 'keeper well beaten.
BREAKING: Arsenal muster a chance on goal.
2:02: Schurrle is again ruled offside after another inside run from the right, and he is rightfully peeved with the situation having held his run well.
1:59: Arsenal's half time changes seemed to have filled the enormous gaps that they left in the first 45, for the time being at least. It's been a subdued start to the second half as a result, Arsenal have enjoyed their fair share of possession but are going nowhere with it. They might not want to, such is the risk of being torn open again on the break.
1:55: Rosicky is shown a yellow card for clattering into Azpilicueta. After being considered a doubt for this game as recently as Friday, it will be interesting to see how much the Czech has left in the tank later in this half with no subs left for Wenger.
1:52: Excellent from Torres (!) as he strolls past challenges from Rosicky and Mertesacker into the box, but his effort on goal is blocked. Arsenal can't clear their lines and Chelsea are queuing up to add a fifth, but Luiz can't get the ball over the line as Szczesny makes the save.
1:50: Early scare as Schurrle breaks through on the right to collect an excellent raking pass from Matic, but he's just offside. Chelsea picking up where they left up.
1:47: Second half is underway and Carl Jenkinson and Mathieu Flamini are on for Oxlade-Chamerlain and Koscielny.
1:45: Officials have confirmed to BT Sport that Gibbs' red card was the result of mistaken identify. That will cheer Wenger up.
1:44: After a 6-3 defeat at the Etihad Stadium and a 5-1 hammering at Anfield, Arsenal's away days at title rivals have been abject in what has been their best push for the league in recent years. It could turn even more sour should Chelsea persist in the seond half.
1:40: The pace at which Chelsea have broken away for each of their goals has been simply breath-taking, but it's hard to comprehend how utterly calamitous Arsenal have been at the back on such a significant day in Arsen Wenger's career. But the story of the afternoon is comfortably the one that saw Kieran Gibbs shown a red card after Alex Oxlade-Chamberlain punched Eden Hazard's shot off target. More madness in the second half, please.
1:34: And breathe.
HALF TIME
Chelsea 4-0 Arsenal
(Eto'o, 5, Schurrle, 6, Hazard, 17, Oscar, 41)
1:33: Rosicky now strikes a well hit shot from the edge of the area, but it's collected by Cech. Don't let those last two posts create any idea that Arsenal are fighting back here, they are desperate for the half time whistle.
1:31: Cazorla has been Arsenal's sole bright spark this afternoon. The Spaniard flicks a neat ball down the inside left channel where Giroud is on the scene to hammer it into the net, the side netting that is.
1:28: Regardless of the abomination of a red card decision, this has been an utter humiliation for Arsenal. And it's not even half time yet.
1:26: And it's four! Arteta is far too slow to keep up with Torres (!), who has been found with a excellent ball from Schurrle. The striker bursts down the right flank with Arsenal's options in the middle all at sea. The Spaniard picks out Oscar inside the six yard area and smashes it into the roof of the net.
Goal! Chelsea 4-0 Arsenal (Oscar, 41)
1:21: Arsenal have finally mustered a spell of possession. Cazorla wiggles past one man but Oxlade Chamberlain takes over and slices a weak shot. The Gunners retain possession however and Rosicky works a through ball through to Sagna on the right, but the cross is woeful from the Frenchman.
1:16: Here's a bit more dissection of the hand ball incident; the long delay before the penalty was awarded suggests there was some consultation between Marriner and his assistant, however another replays suggest the man on the side line did not signal anything. Was it Marriner's call then?
Another replays shows that Gibbs was standing just behind Oxlade-Chamberlain when the latter handled the ball.
1:14: And again! A dozy Oxlade-Chamberlain is robbed of possession by David Luiz in the centre circle who marches in on goal unchallenged. He opts for a low drive 20 yards out from goal but Szczesny is down quickly to palm it away. The Arsenal keeper collects the resulting corner.
1:12: Chelsea nearly creep in again courtesy of some shambolic Arsenal defending.
1:09: Wenger has taken off Lukas Podolski, who has possibly mustered four touches of the ball, and replaced him with Thomas Vermaelen. A bit of damage limitation from the Gunners but Wenger's big day is already ruined.
1:08: It's worth adding, Marriner took a very long time to think about his decision before awarding Gibbs the red card and pointing to the spot. Whatever conversations he may or may not have had with his assistants, someone has seriously dropped the ball here.
1:07: "It was me, it was me!" Oxlade-Chamberlain cried to the ref after the red card was flashed at Gibbs, replays show. It fell on deaf ears however and referee Marriner could be in for an awkward half time when he looks at this again.
1:05: Replays show both Koscielny and Oxlade-Chamberlain pleading Gibbs' innocence. Farcical decision, but this is far from your average start to a Premier League game.
1:03: Oh, and Hazard has scored the resulting penalty, driving a clean effort down the middle after Szczesny had committed himself. Incredible start here.
1:02: This is astonishing. Replays suggest it was Alex Oxlade Chamberlain who punched Hazard's goal ward shot the other side of the post, but referee Andre Marriner has shown Kieran Gibbs the red card! What is going on...
Goal! Chelsea 3-0 Arsenal (Eden Hazard, 17)
1:00: Chelsea open up Arsenal once again and Hazard attempts to curl one in after a drag back, but it flies inches away from the post. But wait! The referee awards a penalty for hand ball and I think it is Chamberlain who has been sent off!
RED CARD - Kieran Gibbs (Arsenal)
PENALTY - Chelsea
12:59: As you might expect, alarm bells are ringing for Arsenal. The Gunners look extremelyt shaky as they try to dust themselves off after Chelsea's blistering start.
12:57: It's not all good news for Chelsea, goal scorer Samuel Eto';o has been forced off after pulling up holding his hamstring. Fernando Torres is onto replace him.
12:55: Extraordinary.
12:54: It's two! Arsene's big day is going horribly wrong as his midfield once again go missing, allowing Schurrle to break and ping a neat effort into the back of the net from 20 yards out.
12:53: What a start for Chelsea! The Blues catch the Gunners on the break as Eden Hazard andSamuel Eto'o menacingly advance on goal with the Arsenal midfield nowhere to be seen. Eto'o receives the ball and cuts inside Alex Oxlade Chamberlain before curling a presice effort into the corner of the net
Goal! Chelsea 2-0 Arsenal (Andre Schurrle, 6)
Goal! Chelsea 1-0 Arsenal (Samuel Eto'o, 5)
12:51: Now Cech makes a crucial save! Giroud picks up the ball to the left of the D, but his low shot towards the bottom right is parried by Cech. Good save.
12:49: Szczesny has to be quick off his line to deny Eto'o after the striker was fed through by Schurrle
12:47: Oscar forces Szczesny into making a marvellous dummy inside the first minutes just yards out from goal that after chasing down a momentarily stray ball, before giving his defenders an early ear full for dropping back to deep too early.
12:45: And we are off and underway at Stamford Bridge
12:40: We are about five minutes away from kick off with the teams on their way out onto the pitch.
12:38: Chelsea hold a four point advantage at the top of the Premier League ahead of kick off, but a Gunners win will see that shorten to a point, as will be the case should Liverpool pick up three points at Cardiff this afternoon.
12:32: Always the fashionista, Wenger has largely remained his same old self at the Arsenal helm following his appointment in 1996.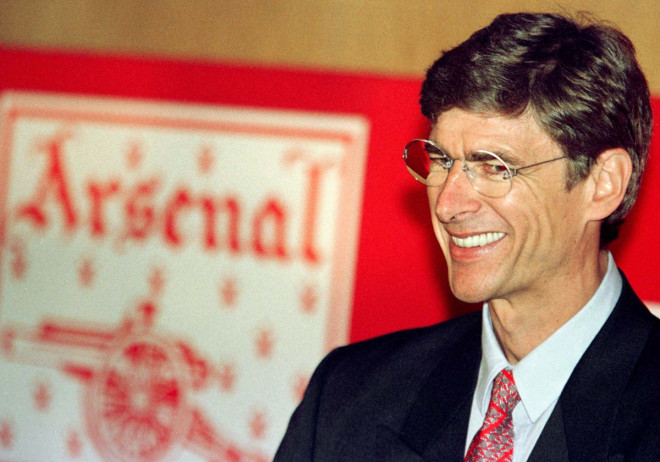 12:26: Arsene Wenger's 18 years in north London have yielded 572 wins and 1845 goals, countless signings from his first in Remi Garde to his latest and most expensive Mesut Ozil.
12:20: After delcaring him a doubt yesterday, Arsene Wenger has named Thomas Rosicky in midfield six days after his screamer against Tottenham. He completes a midfield trio alongside Alex Oxlade Chamberlain and Mikel Arteta.
12:17: Chelsea are without Brazilian duo Willian and Ramires after their red cards last week with Luiz and Schurrle into fill their boots.
12:13: Jose Mourinho speaking to BT Sport just under half an hour away from kick off:
"I don't care about the [home] record, I just care about points and good performances and to make our fans happy. That's our objective. Arsenal are one of the top teams in the country so when two of these teams play each other it's normal to have expectation.

"I've not a rivalry with other managers so, for me, it's just another match. Obviously, after what happened last Saturday [loss to Aston Villa] this match is more difficult for us. For some reason we lost three points, for some reason we lost two players to red cards.

LINE UPS
Chelsea: Cech, Ivanovic, Cahill, Terry, Azpilicueta, Luiz, Matic, Schurrle, Oscar, Hazard, Eto'o
Subs: Lampard, Torres, Mikel, Salah, Ba, Schwarzer, Kalas.
Arsenal: Szczesny, Sagna, Mertesacker, Koscielny, Gibbs, Arteta, Oxlade-Chamberlain, Rosicky, Cazorla, Podolski, Giroud
Subs: Vermaelen, Flamini, Fabianski, Sanogo, Jenkinson, Kallstrom, Gnabry.
BREAKING: Thomas Rosick starts for Arsenal and David Luiz partners Nemanja Matic in midfield for Chelsea
12:08: While this a hugely significant day in career of the Arsenal manager, he would be the first to remind us all that there is still a Premier League title race to be won. Jose Mourinho has not lost a game to Wenger in 10 games, but one today would see the Gunners move to within a point of the Blues at the summit of the table, with a game to spare.
12:05: 18 years ago the bespectacled Frenchman arrived from Japanese club Nagoya Grampus Eight at a club featuring Paul Merson, John Hartson and Steve Bould within its ranks. Following Sir Alex Ferguson's retirement last summer Arsene Wenger now stands as the Premier League's longest serving manager, picking up three Premier League titles and four FA Cups during his time in north London.
12:00: Good afternoon and welcome to IB Times UK's LIVE coverage of Saturday's Premier League action. We have eight fixtures to look forward to today starting at Stamford Bridge, where Arsene Wenger will attempt to finally get a win over Jose Mourinho in his 1000th game in charge of the Gunners.