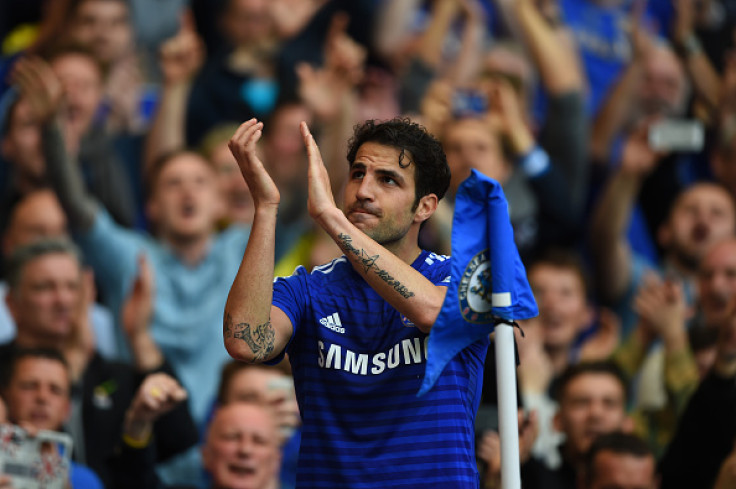 Chelsea midfielder Cesc Fabregas has reiterated his love for former club Arsenal, where he spent his formative years as a footballer before returning to Barcelona in the summer of 2011.
The Spanish midfielder joined the Gunners as a 16-year-old from Barcelona's famed La Masia academy, and went on to flourish under Arsene Wenger's tutelage at the Emirates Stadium, and even went to captain the north London club before forcing a move back to his hometown club.
Fabregas was always going to be remembered fondly for his contribution to the club by the Arsenal faithful, but it has all changed following the Spaniard's decision to join arch rivals Chelsea last summer.
The Blues' clashes against Arsenal last season saw the former skipper come under heavy criticism from fans, and the midfielder could be in for more when the Gunners take on Chelsea for the Community Shield on Sunday (2 August).
However, despite the fans turning on him last season, Fabregas has insisted that his feelings for the north London club will not change.
"The love I have for that club will never change whatever happens. I have great memories, love and respect for the club. You will never hear anything bad from me about them," Fabregas said, as quoted by the London Evening Standard.
The managers do not prioritise the Community Shield as one of the important trophies, as they view it as a final preparation ahead of the start of the Premier League campaign. Despite that Fabregas has made it clear that the Blues will look to beat their London rivals on Sunday and win their first trophy of the summer.
"It's not the most important game on Sunday, but we want to win and compete. We are not worried that they might be fresher than us."
"They started pre-season 10 days before us but we are competitors. We will want to win and it will probably be a great game," the former Arsenal midfielder added.