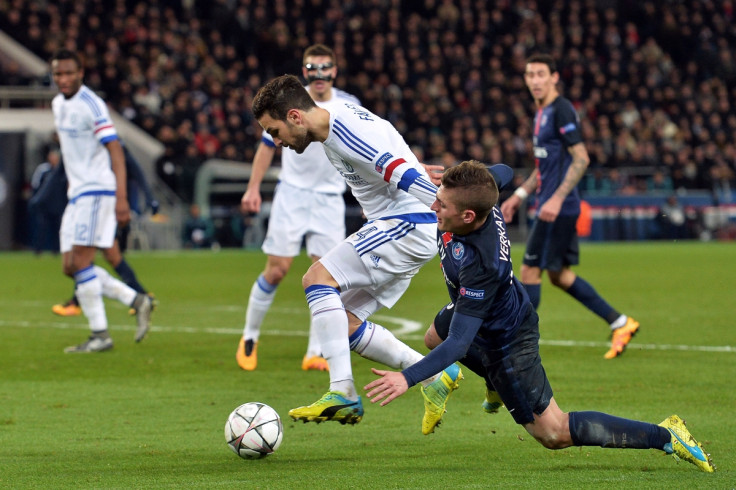 Paris Saint-Germain midfielder Marco Verratti has revealed that Cesc Fabregas and Diego Costa are among his favourite players in the Chelsea line-up. While Fabregas has been applauded for his vision in football, the 23-year-old believes that having someone like Costa in the team brings another dimension when you are gunning for titles.
The French club take on Chelsea at Stamford Bridge on 10 March as they look to defend a 2-1 lead from the first leg. The Blues, despite being soporific in the league have given a good account of themselves in Europe and Verratti expects a tight game between the two competitors, having already shown Chelsea the door once last season when they met in the round of 16.
"I watch a lot of football. If I was to pick a player that I identify with in this Chelsea team it would be Cesc Fàbregas. He makes you see what the game is about, he breathes football and you can tell by his way of playing how much he loves it. He was already a great player when I just got started, so I've watched him a lot. He's an example who I've tried to learn from," Verratti told the Guardian.
"I prefer entertaining football but having a personality like Costa in your team is always good. He uses warfare to win the games but I know him, he's a good guy who transforms when he comes on the pitch," he added.
PSG had taken the lead through Zlatan Ibrahimovic in the first leg, but were pegged back by an unlikely equaliser from Jon Obi Mikel with minutes left in the first half. Edinson Cavani came off the bench to score the winner in the second half to hand PSG the advantage, but Chelsea will be pleased with the away goal, meaning that winning the game by keeping a clean sheet would take them into the next round.