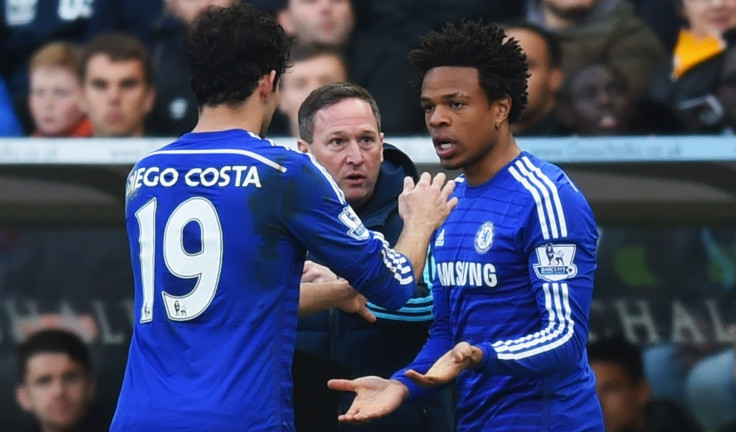 Chelsea manager Jose Mourinho will not risk striker Diego Costa or Loic Remy in the potentially Premier League title-clinching visit of Crystal Palace despite both players returning to training.
Costa and Remy have both missed the Blues' last four games including the 3-1 win over Leicester City which took Jose Mourinho's side to within one win of securing the club's first title for five years.
And with only three points required in Chelsea's last four games, Mourinho is unwilling to compromise the fitness of either Costa or Remy as his side charge unchallenged towards the championship.
"[Costa] has a chance, but we don't need to risk it," he said after the win at the King Power Stadium. "Diego Costa and Remy trained yesterday [Tuesday 28 April] with the team, they trained hard today without us. When you can protect, you protect."
Despite Marc Albrighton's goal on the stroke of half-time, Didier Drogba, John Terry and Ramires all netted after the break to put Chelsea on the brink of winning the league, a significant win which was reflected in the joyous celebrations which followed.
However, Mourinho – already a two-time winner of the domestic title in England – is not ready to start celebrating yet despite coming through an injury-ravaged month of April unbeaten.
"April was the month people were waiting for Chelsea to sleep, to lose a game," he explained. "It was a month with problems, without Diego Costa and Remy, with only Didier and Oscar playing as strikers.
"It was exactly the month where we were phenomenal: tactically phenomenal, the team spirit, the way we defended, the way we were clinical in our goals, the stability we showed in every game. We played five matches in April; we won everything and drew with Arsenal.
"I am so happy. I just need three points to celebrate.
"I cannot touch it. We need three points to be completely safe. We all had in our mind to try to do it at Stamford Bridge. Today the great motivation was exactly that, to win the title at Stamford Bridge.
"But Stamford Bridge can't celebrate yet. I hope the fans go there on Sunday [2 May] to play the match with us and push the team. That is the spirit we have in our camp.
"The boys are happy in the dressing room not because they won the title; they are happy because we won one more game and we are one step closer. That has to be the spirit for Sunday."