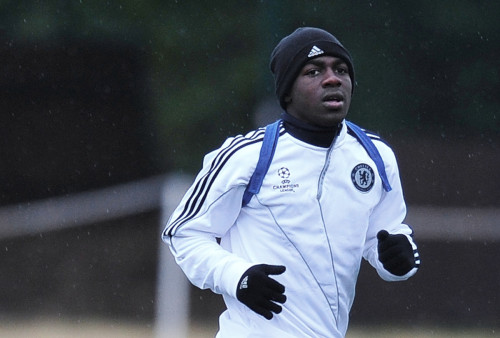 Chelsea expect Gael Kakuta to complete a move to Ligue 1 in the remaining days of the January transfer window after the cancellation of his loan spell at Vitesse.
The 22 year old had spent the last 18 months at the Dutch club however has made just eight Eredivisie starts across that spell and this season had begun just two games in all competitions.
Kakuta has therefore had the spell cut-short and is expected to move to a Ligue 1 side in the near future in order to continue his development.
"I feel, but it is only my opinion, that he has a big desire to go back to France," Chelsea goalkeeping coach Christophe Lollichon said. "He needs a club that trusts him, he needs stability. I don't think he is lost to football, I think he is very late."
Scout Guy Hillion, who sealed Kakuta's move to Vitesse in august 2012, added: "Frankly, I don't know why he put an end to his stay with the Dutch club. It is a huge waste. I already said it and I repeat it, he is the most gifted player of his generation. He could have been exceptional.
"But talent is not enough. When you pile on failures and there is trouble in any club where you played, you have to ask the right questions and question yourself.
"There was Bolton, Fulham and Dijon too. You can't manage everything in a player's career. You can't manage what is on his mind, his entourage or his family."
Chelsea are expected to choose Kakuta's next loan move carefully, particularly given how his time with Fulham, Bolton Wanderers, Dijon and Vitesse have been less than productive.
"We cannot make more wrong decisions like we did with Victor Moses," Chelsea boss Jose Mourinho said last week. "We cannot let a player go on loan who doesn't play.
"We have to be very objective in our loans. Our players have to go and play."