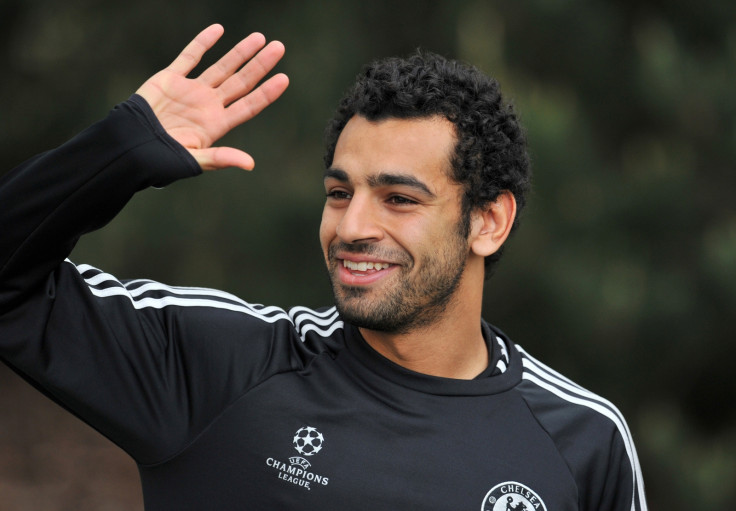 Chelsea winger Mohamed Salah has denied reports suggesting he is close to joining Roma on loan until the end of the season.
Salah, 22, remains heavily linked with a move away from Stamford Bridge having made just three appearances for the club this season.
Just a year into his Chelsea career, the Egypt international has no shortage of offers to leave the club, with Queens Park Rangers and Inter Milan among the interested parties.
On Sunday 18 January, reports of a deal with Roma emerged, quoting agent Oliver Kronenberg who told the Italian press Salah was "very likely" to leave the west London club before the end of January and that talks with the Giallorossi were well underway.
But Salah has since taken to Twitter to deny the reports, insisting Kronenberg no longer speaks on his behalf.
"Please don't take any news from my ex-agent Oliver Kronenberg and don't believe any of his words," he wrote.
Given Chelsea's wealth of options in attacking positions, Salah's struggles for a first-team role look likely to continue as the season progresses. The former Basel star was also left on the bench as Chelsea thrashed Swansea City 5-0 on Saturday 17 January, despite leading 4-0 before half-time.
Following the win, Chelsea manager Jose Mourinho was quizzed on the future of the marginalised winger and indicated the only scenario that would see him leave would be if the club secured a replacement, something he has already ruled out.
"He can't leave. I have 20 players today," Mourinho said. "I don't think we are going to let Salah go on loan. If that happened, we would have to spend money to bring someone else in, so I don't think he is going."
Salah joined Chelsea for a fee of £11m in January 2014 despite holding prolonged talked with Liverpool over a move to Anfield.