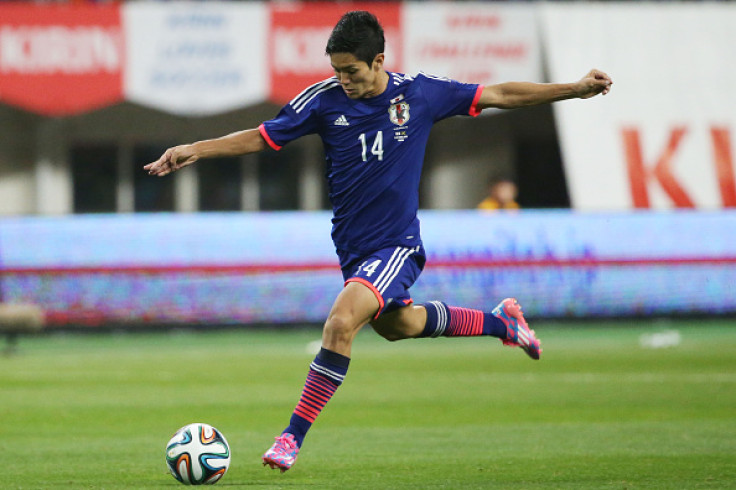 Japanese striker Yoshinori Muto has reportedly rejected a chance to move to Chelsea in the summer and will join German club Mainz instead.
According to the Telegraph, the striker, who currently plays for FC Tokyo was concerned over the amount of playing time he will get at Stamford Bridge, and this has prompted him to chose the Bundesliga club, where he will be guaranteed more pitch time. He is also said to be worried about being granted a work permit to play in England.
Earlier in the season, the Japanese club's president Naoki Ogane confirmed that Chelsea had made an offer for the player, and this offer came on the back of a reported £200m shirt sponsorship deal the Blues agreed with Japanese tyre maker Yokohama Rubber for the next five years.
"It is true that Chelsea sent us an offer for Muto. It is a formal offer with conditions. They want to acquire him in the summer," Ogane said.
Muto, who is currently on a two day camp with the Japanese national team, was also very level headed regarding the offer and made it clear that he is making a conscious decision over his future and will not be swayed by the lure of Chelsea and the Premier League.
"I want to think about it carefully. Where can I go to develop? A team that suits me, where I can play and develop. I'm thinking about that, and for now, I just want to take my time and think it through," Muto explained.
Muto scored 13 goals for his club last term and has already netted eight goals in 11 games this season. He will be guaranteed more playing time with the Bundesliga club than with Chelsea, and the German outfit already has a Japanese player on their books in Shinji Okazaki, and he is the 12th placed club's top scorer this season.