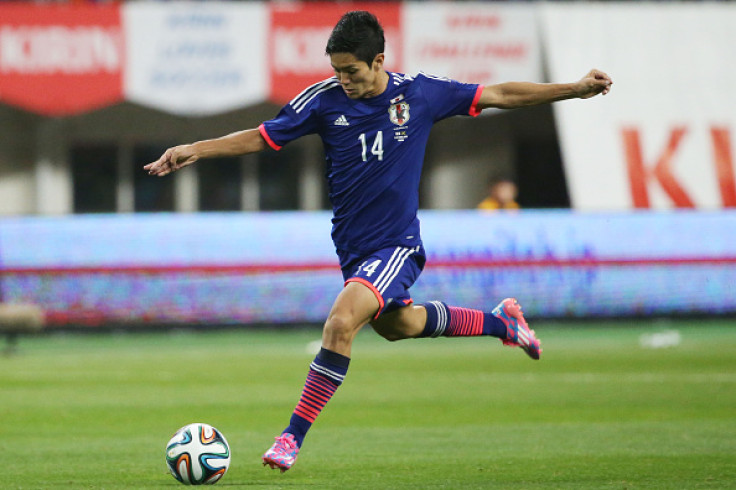 Chelsea have made a bid for Japanese midfielder Yoshinori Muto, according to the FC Tokyo club president Naoki Ogane.
A report claims that the Japanese international, who plays for FC Tokyo, was spotted by the Blues last May and they made an offer for the midfielder in March.
It is believed that Jose Mourinho's team have offered the Japanese club £4m ($5.9m) to take the midfielder to Stamford Bridge in the summer.
The club's president confirmed that the west London outfit has made a good offer with conditions with a view to signing him at the end of the current campaign.
"It is true that Chelsea sent us an offer for Muto. It is a formal offer with conditions. They want to acquire him in the summer," Ogane said, as quoted by Goal.
Muto, however, has admitted that though he is honoured to be linked with such a great club, he is yet to make a decision with regards to his future plans.
The 22-year-old midfielder, who prefers to play on the left-wing has made four appearances for the club in the J-League this season and has scored an impressive three goals.
"I have not decided yet at all. It is an honour for me to receive this offer from a great club," Muto added.
The report also claims that it could be hard for the Blues to acquire a work permit for the midfielder as he has not featured for the national team in more than 75% of their matches in the last two years.
However, the president has dismissed these motions and believes that there will not be problems on the permit front. Ogane also brushed off reports suggesting this move on Chelsea's part was connected to their lucrative shirt sponsorship deal they recently signed with Yokohama Rubber in February.