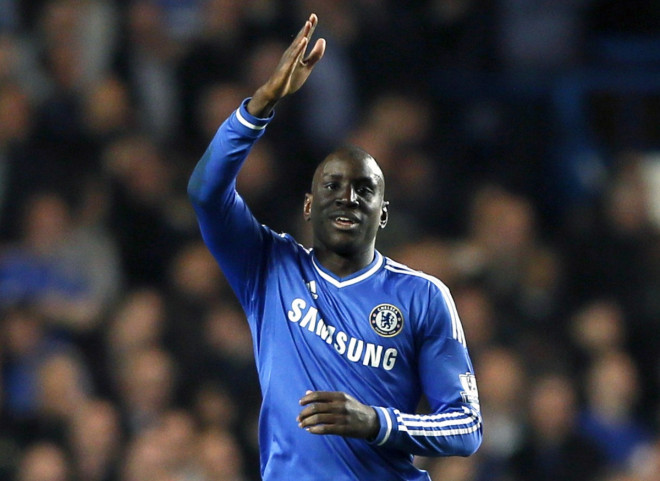 Days after scoring the goal that eliminated Paris Saint-Germain from the Champions League, Chelsea striker Demba Ba has revealed he would jump at the opportunity to join the Ligue 1 champions if they look his way this summer.
Having started just three games for the Blues this season the former Newcastle United striker came off the bench to clinch a crucial second for Jose Mourinho's side in front of a jubilant Stamford Bridge crowd, a goal that was enough to take his side through to the semi-finals on away goals.
Ba has already expressed his desire to leave west London in search of greater first team opportunities this summer and would relish the opportunity to link up with Zlatan Ibrahimovic, although he admits the club are likely to look for a more established name.
"Yes, I could see myself in Paris. Even though in their new form the club appear to be looking for international stars at €60m more than players who can give you certain value at €10-15m," Ba told Le Parisien.
"But if PSG are looking for a player who is compatible with Zlatan... PSG, I look at them as a fan and as a supporter. I have never hidden my attraction to the club as a fan, that I have had since I was little."
Ba's contribution to Chelsea's season had been minimal prior to Tuesday's dramatic goal, but the Senegalese international has endeared himself to fans this season with two goals against London rivals Tottenham Hotspur.
However, he is likely to be part of Mourinho's striker overhaul this summer as the Chelsea boss looks to address the shortcomings that have befallen his current options all season. His current options of Ba, Samuel Eto'o and Fernando Torres have struck 25 between them, only 15 of which have come in the Premier League.