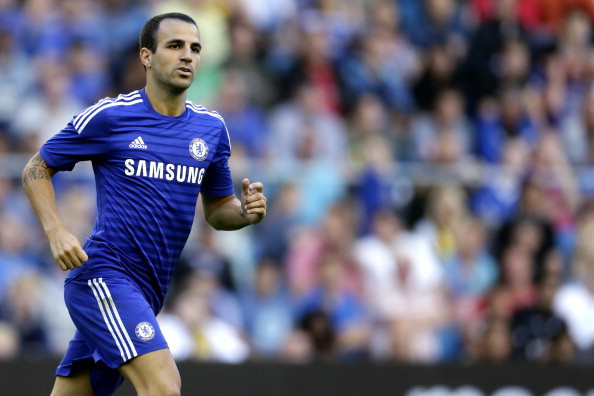 Chelsea new signing Cesc Fabregas has refused to compare himself with Stamford Bridge legend Frank Lampard after his manager Jose Mourinho recently claimed the Spaniard was expected to fill the gap left by the English international.
"Frank is the history of the club, history nobody can forget. Fabregas is the future; history is history but the future is more important at the moment. My opinion, and the opinion of my players, is that Fabregas is the right player to occupy that central position in midfield," the Chelsea boss recently said.
The former Arsenal hero arrived at Stamford Bridge earlier this summer while Lampard left the club to join Manchester City on loan before making the move to the MLS with New York City FC.
However, Fabregas believes he is a different player compared to the Chelsea legend and shouldn't be considered his replacement.
"I have only just started my career here, but I don't consider myself to be a replacement for anyone," Fabregas was quoted by Sky Sports.
"Maybe I don't score as much as Frank, but I like to assist more. For me, we are different players and cannot be compared."
Fabregas stated that his favoured position was in the midfield even though he was forced to play as a 'false nine' during his time at Barcelona – and in Spain's national team.
"It's true that I have been playing in different positions at Barcelona and I learnt a lot from this as well – it made me a more complete footballer.
"However, I know my place is in midfield –I want to play there and I think the coach knows that. This is where I think I can give my best. It doesn't matter if I'm just in front of the defence or playing behind the strikers, they are two positions I really enjoy."
Fabregas said his decision to swap la Liga giants Barcelona for a return to the Premier League was due to a longing for a change of scene.
"I thought, I'm at the right age, I wanted a change and I looked at all the offers I had and – after speaking to the coach – this was the best decision.
"My ambitions are to win absolutely everything. The more you win, the more you want to win, although last season Chelsea was not able to lift any trophies, so this season we have to perform well."