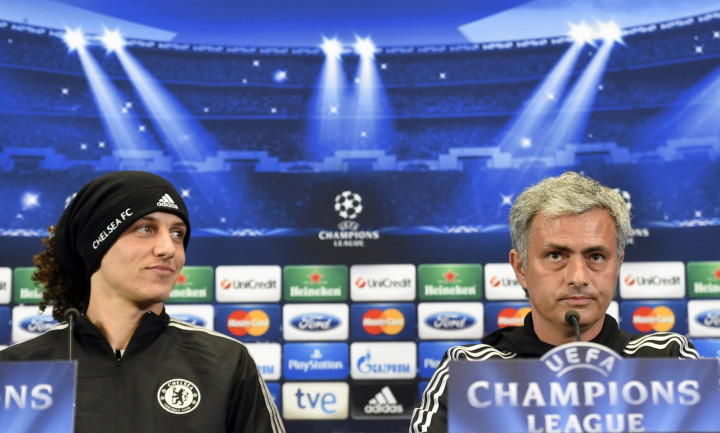 New Paris Saint Germain defender David Luiz has slammed Chelsea manager Jose Mourinho for forcing him out of Stamford Bridge this summer.
Luiz joined the Ligue 1 champions for an estimated £50m in one of several high-profile departures from west London including Frank Lampard, who left the club after 13 years with the Blues.
The Brazil international endured a torrid World Cup on home soil, with the hosts being knocked out at the semi-final stage following a 7-1 trashing to eventual winners Germany, with Luiz's reputation in tatters.
The 27-year-old made just 15 starts in the Premier League for Chelsea last season and with Kurt Zouma arriving at the club after his January move from St Etienne, Luiz was deemed surplus to requirements but the new PSG defender says the club will regret his departure.
"I have to believe that Chelsea or any team will miss me. I'm not arrogant but I'm confident in my own abilities," Luiz told The Sun.
"Paris paid a lot for me so they obviously believe in me. It is nice to be at a club where they really want you and where they show belief in you.
"I can only speak about my experience of playing with Frank and I still think he has lots to offer at the highest level.
"Not just because he is a great player but also because of his experience in big games. I have as much chance of winning major trophies here as at Chelsea or any other club in Europe."
Chelsea have offloaded Luiz, Lampard, Romelu Lukaku, Samuel Eto'o, Demba Ba and Ashley Cole among others this summer but Mourinho has made a series of shrewd acquisitions to make the club the bookmakers' favourites to reclaim the Premier League title heading into the new campaign.
Diego Costa and Filipe Luis have both joined from Atletico Madrid, while Cesc Fabregas has swapped Barcelona for Chelsea. Goalkeeper Thibaut Courtois, who is expected to be first-choice this season, has returned from a three-year loan spell at Atletico.