Outgoing Chelsea captain John Terry would be a "nice fit" for West Ham United, according to former Blues player and coach Ray Wilkins. The club recently announced that Terry will call time on his playing career at Stamford Bridge at the end of the season, and he has already been linked with a number of clubs both at home and abroad.
Wilkins, who worked with Terry at Chelsea between 2008 and 2010, thinks the former England international still has a "burning desire" to play football and will undoubtedly be frustrated at being given a watching brief as his beloved Blues edge towards Premier League glory.
Despite his lack of minutes this season, Wilkins does not think Terry's time in the English top-flight is over and believes a move to West Ham United could suit both club and player, with the Hammers' defence in need of major surgery.
"John has got legendary status at Chelsea and quite rightly so, he's been an absolute star there and it will be chewing him up inside that he hasn't been able to play," Wilkins told talkSPORT. "He absolutely adores Chelsea, he loves to play for Chelsea. He has this burning desire to play football and it'll be chewing him up that he hasn't been able to put his boots on and perform.
"He's a great guy and a great leader of men - there'll be loads of clubs queuing up for his signature. John is a big family man, so I would certainly say China is out. America might be an option, but I'd like to see John stay in the Premier League. I think he's still got so much to offer.
"No one has mentioned West Ham. They have been conceding goals left, right and centre and John being an East End boy, that might be a nice fit, but whether he'd go to another London club is another question. One thing's for sure, whoever gets him will be getting a proper footballer. I'm sure wherever John goes he will be a force within that side, there's no two ways about it."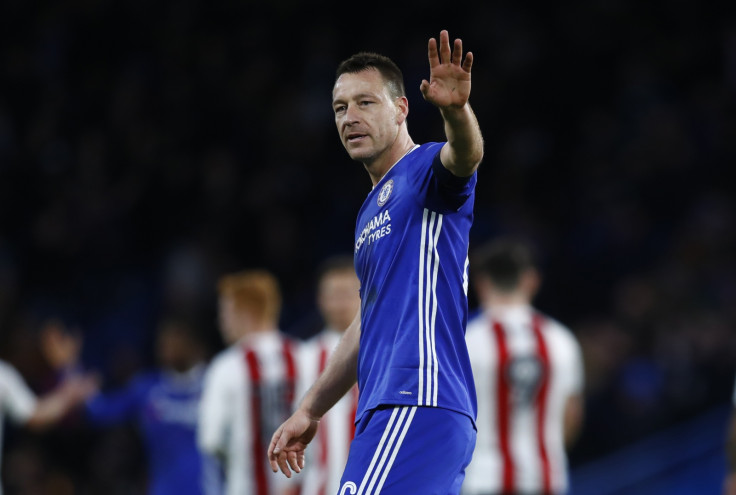 Terry may have to decide whether West Ham is the right club for him at the end of the season, but his immediate focus is on Chelsea's upcoming FA Cup semi-final against Tottenham on Saturday (23 April).
Conte's men looked to be running away with the title but have recently seen their lead at the summit of the Premier League cut to just four points by Mauricio Pochettino's men, and the North London outfit could inflict further damage on Chelsea's hopes of a league and cup double with victory at Wembley.