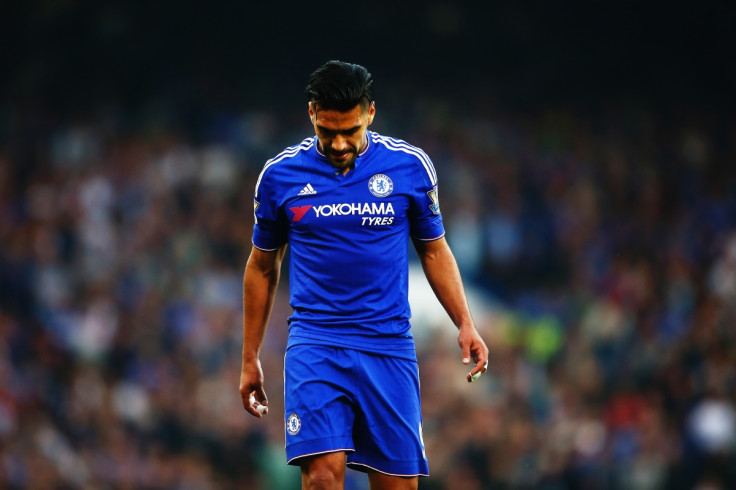 Radamel Falcao admits his season-long loan spell at Manchester United was a "complicated" moment in his career. The 30-year-old striker arrived at Old Trafford from Monaco in the summer of 2014 amid much fanfare, but scored just four goals in 26 appearances for the club.
The Red Devils subsequently opted against turning his loan move into a permanent deal. Falcao, who is currently on loan at Chelsea, denied their was any rift between himself and manager Louis van Gaal, but said he found it tough to cope with his lack of playing time.
"It was complicated in Manchester," the former United star told El Tiempo. "Everyone saw how there were situations which created instability, since I played on some days, not on others.
"It was 60 minutes today, then 45, then 20. That generates instability and sometimes you don't know where you stand or what the footballing preferences of the coach are."
Falcao admitted he found it hard being such a peripheral figure at United. He said, too, that it was tough arriving at the club when it was still trying to come to terms with the retirement of Sir Alex Ferguson.
"It's been difficult. I had been used to playing regularly," he reflected. "After the knee surgery [at Monaco] I went to Manchester United, who were starting a new process after 25 years with the same coach, with a lot of new players and I did not have the opportunity I expected."
Asked if he had any major qualms with Louis van Gaal – the current United manager – during his time at Old Trafford, Falcao added: "No, not at all. Yes, we had the usual discussions of a football team, with the same arguments, but it was always with respect and at no moment was there any kind of problem."