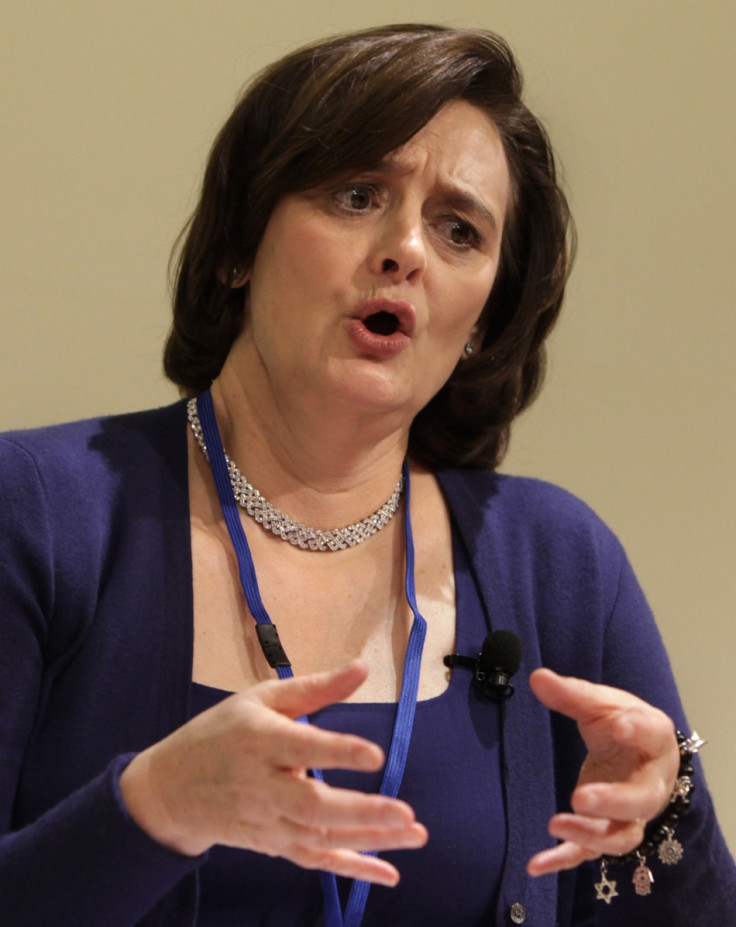 Attacking Britain's gender equality record, Cherie Blair, wife of former Prime Minister Tony Blair, has said that even Tunisia has done better.
The barrister demanded fixed seats for female MPs and boardroom posts for women.
Blair was speaking at the Chatham House think tank in London.
The barrister said the government needs to "dramatically accelerate" its plans to get women into a quarter of boardrooms in the UK's biggest companies by 2015, the Daily Mail reports.
She wanted quotas to ensure at least three out of 10 MPs are women.
The Daily Mail writes that though Blair admitted quotas would "breed resentment," she also added, "I am convinced that the continuation of existing inequality is worse."
She cited an example from Tunisia, an emerging democracy, where parties have to nominate at least 50 percent women candidates. Women comprise 24 percent of the constituent assembly which was elected last month.
But women MPs comprise 22 percent of the total in the UK.
Again in businesses, women make for 8.9 percent of directors in the country's top 250 companies.
Blair admitted that reserved seats would spark criticism that the measures "ensure tokenism, breed resentment and undermine women's progress", writes The Daily Mail.
"I grant that quotas are imperfect, but I am convinced that the continuation of existing inequality is even worse," she said.
Blair advocates that 30 percent of seats should be reserved for women in Parliament, as demanded by the U.N. conference on women in Beijing in 1995.
The human rights barrister said that her goal was full gender equality, which she called "both a legitimate aim and a necessary character of a democratic state."
Earlier, Lord Davies of Abersoch drafted a report demanding boardrooms should accommodate 25 percent of women by 2015.
Blair criticised the "reticent" attitudes in the UK which she claimed has prevented quicker progress and left Britain accepting only "incremental equality".
She drew examples from emerging democracies in Africa, Central America and more recently in the Arab world, where "women and men alike are demanding a democracy that doesn't just promote full equality in rhetoric but achieves it in reality."
"In one free and fair election they have leapfrogged what it's taken us decades in the UK and the U.S. to achieve," she said.
Recently Miriam Clegg, wife of the Deputy Prime Minister Nick Clegg, also called for temporary quotas to push the number of women in top business houses.