Cheryl Fernandez-Versini may be keeping mum about her reported marriage woes but the X Factor judge has given the biggest hint yet that her relationship could be on the rocks. The 32-year-old star has deleted a snap of her husband Jean-Bernard from her Instagram page.
Eagled-eyed fans noticed the famous Geordie had removed the snap, which showed the Frenchman showing off his tanned abs in dark jeans and a blue T-shirt. She posted the image on her Instagram account back in August and captioned it: "He tells me 'I'm almost there'," along with a series of shocked faced emojis.
As a result of the social media clean up, only one snap of her partner remains on the page, taken 78 weeks ago. However, she still has the photograph of her wedding ring on Instagram from when she confirmed she had tied the knot with Jean-Bernard after just three months of them being together in 2014.
A source told The Sun newspaper that removing the image was an "odd" move considering unsubstantiated break-up rumours were rife. "For Cheryl to take down one of the only pictures of Jean-Bernard during the height of her marriage troubles is very odd," the insider noted. "Back then she was madly in love with him but a lot has changed in recent months. The signs do not look good."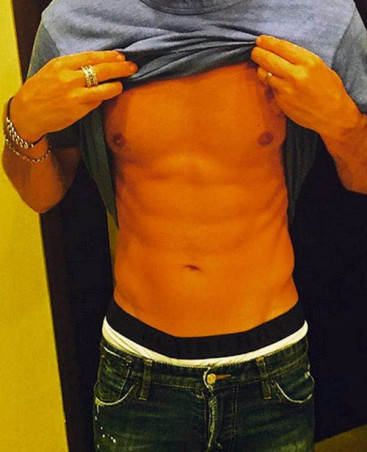 Just days ago, the star's cousin Tony Tweedy claimed marriage woes were down to a language barrier, telling The Sun that that the singer, who speaks no French was struggling to communicate with her partner.
"Cheryl can't speak French. I'm told he speaks little English," he said. "What sort of relationship is it if she cannot speak French and he can't speak English? They may as well have a threesome with the interpretor."
He added: "The family think the marriage is over. When I asked if Cheryl was happy with him, they replied, 'Put it this way, I'll give it six months.' That was three months ago, and look what's happening."
However, a source close to Fernandez-Versini hinted Tweedy's "inside knowledge" maybe inaccurate as she has not been in contact with him for years.
Meanwhile, it has been reported that the former wife of footballer Ashley Cole celebrated Christmas Day with her family, with no mention of her husband who has been reportedly spending time in Miami in recent weeks. The couple, who have not been seen together in public since October, are yet to have responded to rumours regarding their marriage.