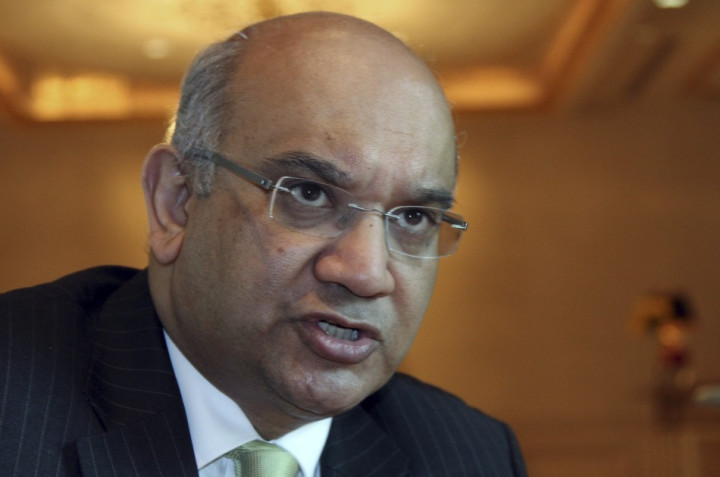 Google, Facebook and Microsoft have been attacked for donating tiny amounts to a watchdog responsible for policing the internet for child sexual abuse images.
According to the figures from the Internet Watch Foundation (IWF), donations from Google totalled only £20,000 last year, which is as much revenue as the company makes in about 90 seconds, with Microsoft pledging the same amount and Facebook £10,000.
Google has come under fire this week for not doing enough to block child abuse images from the web in the wake of the conviction of Mark Bridger for the murder of five-year-old April Jones.
Bridger, who was sentenced to life imprisonment, was found by police to have images of child abuse, rape and beheadings on his laptop computer.
Keith Vaz, chairman of the home affairs select committee, told the Guardian: "I am shocked that, despite the importance they have said they place on its role in keeping our children safe, they have donated such paltry amounts to it, which for them represent a drop in the ocean. As it stands, it is difficult to take their commitment to protecting our children seriously."
Sir Richard Tilt, chairman of the IWF's board of trustees, said that there had been a 40% increase in reports of child abuse images to the foundation over the past year, and its five overworked analysts had about 150 sites to investigate a day.
"There's certainly scope for increasing our number of analysts and we know if we had more analysts we could do better. If we could get more money that would enable us to do more," he said.
Stuart Hazel, recently convicted of the murder of 12-year-old Tia Sharpe, was also found to have viewed child abuse material before the killing and in 2010 Vincent Tabak was found to have viewed violent online pornography before strangling his neighbour Joanna Yeates to death.
John Carr, a government adviser and member of the Internet Task Force on Child Protection, called for Google to show "moral leadership" and institute a default setting blocking pornography, which would compel those who want to view the content to register.
Vince Cable, the Business Secretary, has called on Google to do more to block child abuse images.
Vaz has suggested the introduction of a 'code of conduct' for internet companies, under which they would pledge to remove content that breached "acceptable behaviour standards".
Tilt supported calls for a default block. "Most of us who work in this area feel it will make a difference. There probably is a link that [online abuse images] make people more likely to commit dreadful offences, but the trouble is there isn't any clear evidence," he said.
The IWF is pushing companies to adopt a range of new measures over the next 12 months to block abuse images, including a 'splash page' warning users if a site they are about to visit contains illegal content.
In response, internet companies said they already work closely with child abuse agencies and block about 1,000 illegal websites at any time.
Scott Rubin, Google's director of communications outside America, said the company has a "zero-tolerance approach" on child abuse images, and added: "We don't rely simply on filtering technology to block child abuse images; we go beyond that.
"We are very proactive and work with the right people, including the National Centre for Missing and Exploited Children in the US and the IWF, to keep child abuse content off all of our sites. Any implication we aren't doing anything or we refuse to be part of removing this material is wrong."
A spokeswoman for Microsoft said: ""When we are made aware of any illegal content, we remove it from our services, including our search engine and report it to the police."
Facebook said it has technology that scans for child exploitative content and automatically flags images to law enforcement. It added: "Facebook works closely with CEOP [the Child Exploitation and Online Protection Centre] in the UK to help bring offenders to justice."