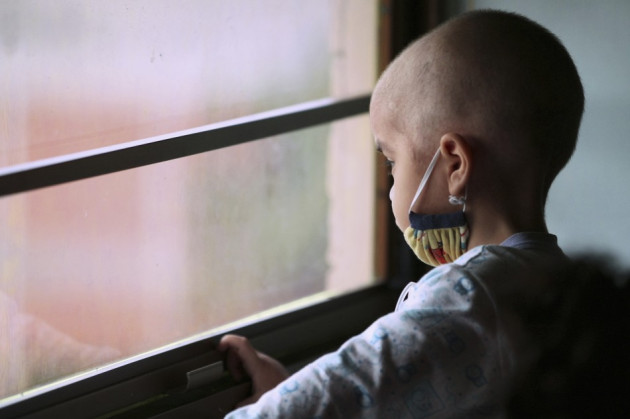 More than one in three children suffering from cancer are bullied because of the side effects caused by their treatment.
Research by children's cancer charity CLIC Sargent found that children are teased when they return to school after treatment because they have lost their hair or gained weight.
Furthermore, 47 percent of parents said their child had grown apart from friends because of their diagnosis or treatment.
The charity's report, No Child with Cancer Left Out, surveyed 221 parents, 60 children, 68 health and social care professionals and 17 hospital schools.
It aimed to identify the problems in ensuring children keep up with their education while receiving treatment and re-integrate when recovered.
One child, Alannah, was taken out of school for treatment after being diagnosed with acute lymphoblastic lymphoma in September 2009 at the age of six.
When she returned, she was bullied because her hair had fallen out. Her mother Julie-Ann said: "Alannah lost her hair due to her treatment. She was fine with it, but there were a small number of other kids who started to tease her.
"The school did their best to explain to the other children about cancer, but it is very hard for them to understand at such a young age."
Excluded from trips and activities
The report found that a third of parents were not given any say in how other pupils were told about their child's illness.
It also found that children with cancer are not given the support they need when they return to school, and are unfairly treated because of their illness; a fifth of children had been unnecessarily excluded from school trips or activities.
Almost half of the parents surveyed said they felt their child did not receive the support they needed to allow them to resume a normal education as soon as possible following recovery, while a third had to fight for home tuition before their children could return to school.
In a handful of cases, home tuition was not provided at all.
Lorraine Clifton, CLIC Sargent chief executive, said: "No child should have to miss out on their education because they've had cancer - and it's distressing to hear that some are teased and even bullied on their return to school.
"Sometimes parents, already struggling to cope with their child's diagnosis, have to fight to get the help their child needs - and they can feel really let down by the system.
"Funding can be an issue, so we are calling on government and local authorities to ensure children with cancer do not lose out on the home tuition they need because of any more funding pressures in the future.
"Our research illustrates a number of good practice examples of how to support children learning in hospital, at home and when they return to primary school. We will share these ways of working with policy makers and education professionals to help them gain new insights and inspiration."