Children purchasing smartphone and tablet applications without permission have cost their parents more than £30 million every month, with eight-year-olds causing the most financial damage, spending an average of £60 without permission.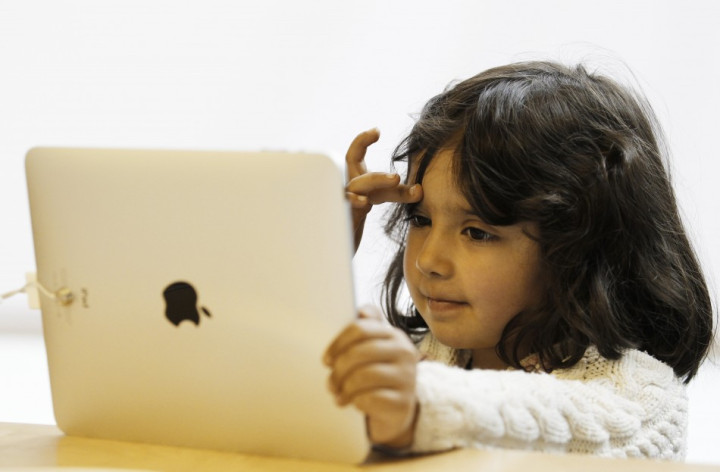 The payments, which are often for extra tools and ammunition in children's games and can cost as much as £70 each, have forced a third of affected parents into hiding their smartphone or tablet from their children.
Conducted by Microsoft's Windows Phone division, the survey also found that social media pranks played by children are a serious problem, with 27% of the 2,000 parents asked admitting a child had updated their Facebook status without them knowing, and one in ten had their profile hijacked by a child who then sent comments to their boss.
The findings come soon after five-year-old Danny Kitchen racked up more than £1,700 on his parents' credit card buying in-app content for the iPad game Zombies vs Ninjas; just weeks later policeman Doug Crossan reported his 13-year-old son for fraud after he spent £3,700 on extra content for two iPad games.
By default, iOS devices ask for a password when downloading free or paid-for content from the iTunes, iBooks and the App Store, but for the next 15 minutes purchases can be made without re-entering the password, making it easy for unattended children to spend their parents' money.
More than 14% of affected parents said they were concerned that they could not afford to pay the increased bills, but despite this 17% said they still share their smartphone and tablet passwords with their children, while almost a quarter admitted to having no security on their device at all.
Trust in the technology
Brett Siddons, head of consumer marketing for Windows Phone UK, said: "Our research reveals parents are worried about the impact of app and in-app purchases on their bills and we understand the stress this can cause.
"With technology becoming more and more intuitive, it's important that parents can trust in the technology they use and feel as safe as possible when handing over their smartphone and tablet devices to their children."
Eight-year-olds are likely to cause the largest bill, having added an average of £59.59 to their parents' bill, but much younger children are also proving how easy in-app purchases can be, with 36% of parents admitting to paying for content bought accidentally by children aged four and under.
Demonstrating how quickly children can learn how to use a smartphone or tablet, two thirds of the 2,000 parents asked admitted their children know as much about technology as their do, and 77% said parents need more help from technology companies to manage their kids' app purchases.
Apple recently reached a settlement in the US that will see it offer families free iTunes vouchers for any refund claim of up to $30 (£19) and cash for any claim above that.