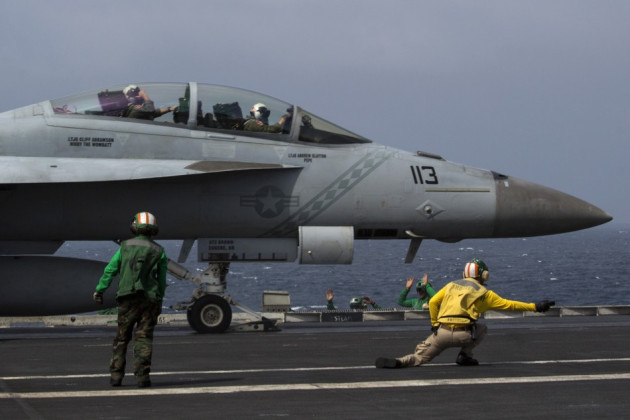 China scrambled fighter jets in the newly declared air-defence zone above the East China Sea even as the US ordered its flights to comply with the Chinese regulations.
Stepping up the pressure on the region, China, for the first time in a direct confrontation, is believed to have sent military aircraft to the unilaterally declared air-defence zone.
China said two US and 10 Japanese aircraft had entered the designated zone without prior permission.
A Chinese defence ministry spokesperson told the country's official news agency: "China's air force has faithfully carried out its mission and tasks, with China's navy, since it was tasked with patrolling the East China Sea air defence identification zone. It monitored throughout the entire flights, made timely identification and ascertained the types."
The US is, however, yet to respond officially. But Japanese defence minister Itsunori Onodera told reporters in Tokyo: "We are simply conducting our ordinary warning and surveillance activity like before. We have not encountered any abnormal instances so far, therefore we have not made any announcement."
Meanwhile, Washington has advised American flights to comply with China's regulations, which demand that those flying foreign aircraft identify themselves and file a flight plan with China's aviation authorities before entering the disputed zone.
The US State Department said in a statement: "The US government generally expects that US carriers operating internationally will operate consistent with Notams [Notices to Airmen] issued by foreign countries. Our expectation of operations by US carriers consistent with Notams does not indicate US government acceptance of China's requirements."
China had earlier declared a new air-defence zone in the East China Sea comprising the disputed chain of islands, which Beijing calls Diaoyu and Japan Senkaku, adding a new dimension to the territorial row.