China has tightened its security measures ahead of the 25th anniversary of the Tiananmen Square crackdown and following a string of separatist attacks.
In Beijing, police announced they were cancelling holiday for officers and would step up patrols at train stations, schools, hospitals and markets.
Beijing commuters are being forced to queue for up to an hour in the mornings and also at night as passengers undergo full-body security checks.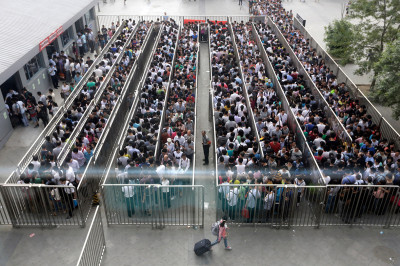 Anti-terrorist drills have been staged in Beijing and around the country after 43 people were killed in an attack at a vegetable market in the Xinjiang region.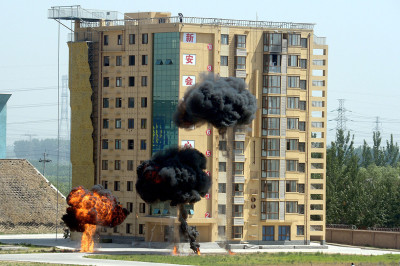 In a stadium filled with 7,000 people, a Chinese court announced guilty verdicts for 55 people on charges of terrorism, separatism and murder as the government tried to display its determination to combat unrest in the troubled northwest region.
At least one convict received a death sentence at the event in Yili, in northern Xinjiang near the Kazakhstan border, according to the official Xinhua News Agency.
The Xinhua report gave few details about the cases, but defendants whose names were reported all appeared to be Uighurs, members of the region's biggest Muslim ethnic minority group.