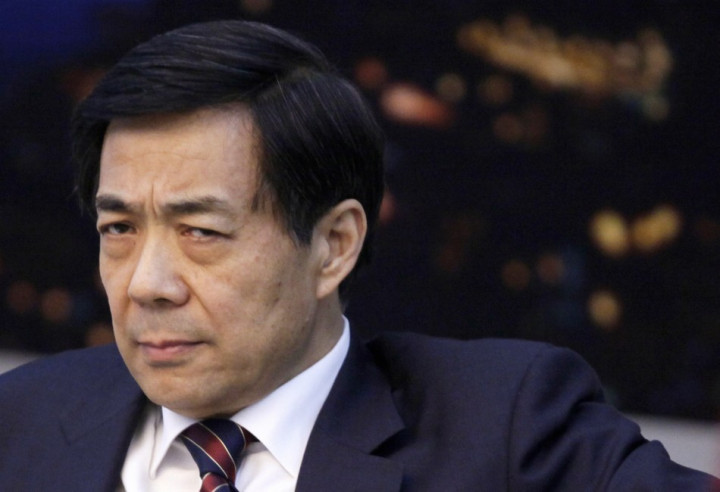 The figure of Bo Xilai continues to cast a shadow over the once-in-a-decade transition of power at the top of the Chinese Communist as a leftist group appealed to parliament not to expel him.
Three hundred academics and former officials signed a letter published by left-wing website Red China, claiming that kicking the disgraced politician out of parliament would be a political move not supported by law.
"What is the reason provided for expelling Bo Xilai? Please investigate the facts and the evidence. Please announce to the people evidence that Bo Xilai will be able to defend himself in accordance with the law," the letter read.
If expelled, Bo, 63, would lose immunity from prosecution for alleged involvement in the murder of British businessman Neil Heywood.
Before the Heywood scandal erupted, Bo was a popular leader of the city of Chongqing because of his tough stance on crime.
Bo had been widely tipped for a senior role in the new government that will be rubber-stamped at the 18th Communist Party Congress scheduled for 8 November.
Bo's wife Gu was given a suspended death sentence for the murder of Heywood, and his former police chief and right-hand man Wang Lijun was jailed.
In September Chinese state news agency Xinhua announced that Bo was to face prosecution too for abuse of power, bribe-taking and improper relations with women in connection with Heywood's death.
Internal access to the Red China letter has been blocked by internet censors.
Chinese parliament's standing committee is expected to expel Bo from parliament at the end of a four-day meeting.
Bo was suspended form the party's ruling 25-member Politburo in April and thrown out of the party in September. He has not been given the chance to defend himself.