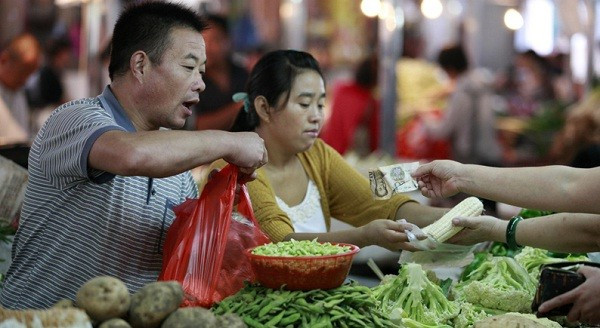 Consumer price inflation rose to a four-month high in China in May while producer price deflation came in lower than expected, strengthening signs of stabilisation in the world's second largest economy.
The consumer price index (CPI) rose 2.5% year-over-year in May after registering a 1.8% rise in April and beating street expectations of 2.4%, Tuesday's data showed.
The number is well below the government's target of 3.5%, so it has ample room to provide more stimulus if necessary.
Month-on-month, Chinese CPI rose 0.1% compared to market expectations of a 0.1% fall.
The AUD-positive data, however, did not help the Australian currency this time as data releases from there were disappointing. Home loans did not grow in April while analysts were expecting a 0.2% growth, Tuesday's data showed.
AUD/USD traded at 0.9355, just 10 pips below the 20-day high it hit on Monday.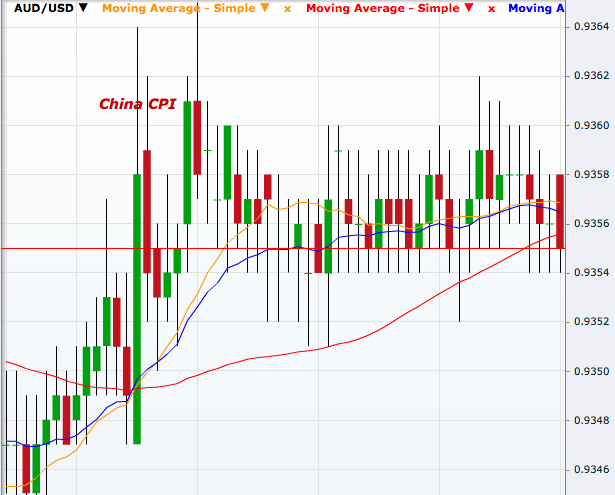 As part of its "policy fine-tuning" to spur growth, the People's Bank of China, China's central bank, recently cut the level of deposits for banks with sizeable lending to the farming sector and small firms.
Another release showed the producer price index (PPI) fell 1.4% in May in China from a year earlier, versus a 2% fall in April and market expectations of a 1.5% drop.
A recent Reuters poll found analysts expect annual economic growth to slow to 7.3% in the second quarter from 7.4% in the previous quarter, with full-year growth of 7.3% in 2014, the weakest in 24 years and below the government target of 7.5%.