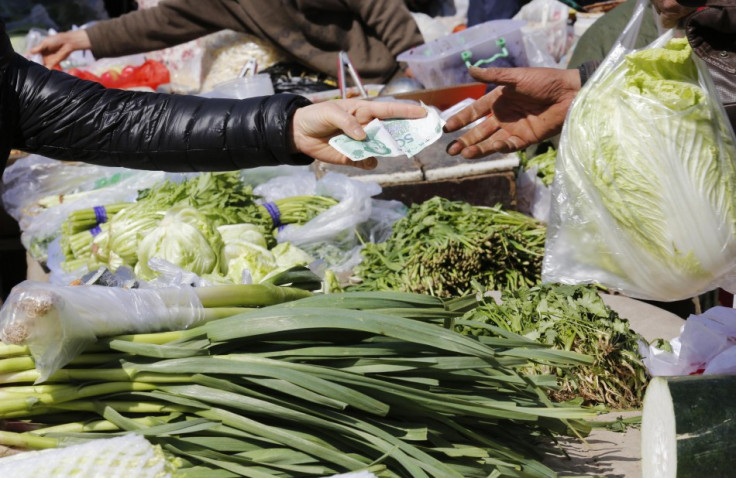 The main feature of the economic data calendar for Asia-pacific in the week ahead is inflation data from China as the country is reeling under deflation pressures.
Low commodity prices and weak domestic demand led the annual consumer price inflation rate of the world's second largest economy to a 5-year low of 1.4% in November, and on 9 January, analysts do not expect any big rebound when the December number is released.
Market forecasts are mainly in the range of for 1.5-1.6%, and compare with the government's 3.5% target for 2014.
Experts forecast China's foreign trade surplus may have narrowed in December as growth in exports was outweighed by sharper slide in imports.
Moody's Analytics say that China's electronics exports have cooled possibly as a result of satiated demand for the new iPhone. The research firm projects a surplus of $40b in December down from November's $54.5b surplus.
China will release the trade as well as producer price data on 8 January. Some analysts expect the year-on-year factory gate deflation to ease to near -2% from -2.7% in November while some expect it to worsen to -2.8%.
M2 money supply data will be another data point from China in the coming week's calendar. Analysts expect upward pressure on monetary aggregates in the country with rate cut in November and unofficial guidance for banks to lift lending.
Taiwan
Taiwan is also scheduled to release inflation data in the upcoming week. The net oil importer is expected to see soft inflation prints continuing in the coming months. The market consensus for December is 0.8% from 0.9% in November.
"The (Taiwan) central bank looks happy on the sidelines with rates at an accommodative 1.875% at least through the first half of 2015," said Moody's Analytics on Friday.
Taiwan's trade surplus may have widened in December helped by lower oil import bills. The consensus is for $4.4b from the November estimate of $4.2b. The trade numbers will be out on 6 January.
Australia
Australia will release its monthly trade deficit on 6 January. Expectations are that the monthly trade deficit has narrowed slightly from A$1.3b to A$1.1b in November.
"The import bill has eased with low oil prices, taking some of the heat off the lower Australian dollar. A longer‐term trend is lower capital imports as the mining investment boom cools," according to analysts at Moody's Analytics.
Others
Malaysia will release November trade data on 7 January. Moody's Analytics expect trade surplus of the Southeast Asian country to 7.5b ringgit from 1.2b ringgit recorded in October, citing strong domestic economy.
Australia retail sales for November and South Korea December employment and industrial output data from Philippines and Malaysia are some other numbers to attract markets next week.