China delivered its first set of military aid to Afghanistan on Sunday (3 July). This came after the chief of China's People's Liberation Army, Fang Fenghui, vowed to provide extended military support to Afghanistan to fight terrorism.
He also promised to offer over $70m (£52.78m, €63.04m) to help support and prepare the Afghan National Defense and Security Forces (ANDSF) during his visit to the country in March.
The military equipment was handed over to Afghan National Security Advisor Hanif Atmar by Chinese Ambassador Yao Jing in Kabul. The delivery included a Russian cargo plane that contained logistical equipment, parts of military vehicles, ammunition and weapons.
Afghan authorities declined to provide details about the equipment due to security reasons.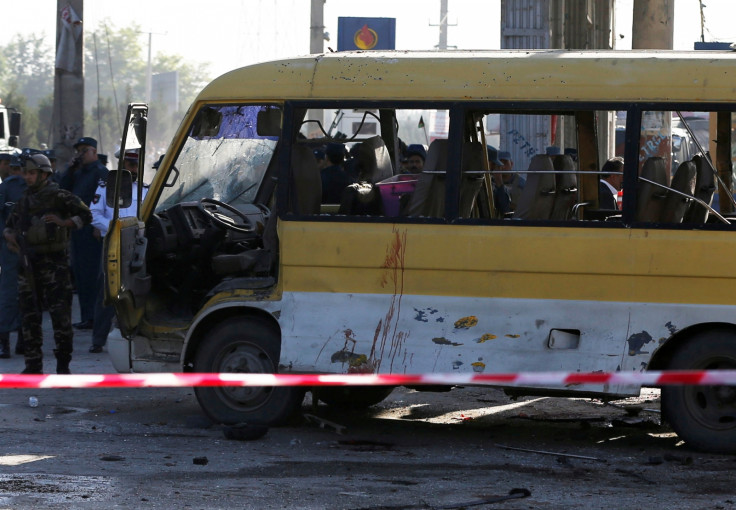 "Afghanistan is our close neighbor and a very important neighbor to China... So, this is the beginning of our regular military-to-military exchanges and cooperation," Jing said.
"Both China and Afghanistan, we don't have any ambitions ... But we do have our own duty to safeguard our own peace and the sovereignty.
"So, in this regard China and Afghanistan are on the same front. We will fight together," he added.
"The military aid is just the beginning of our joint struggle against terrorism. I consider it a major change in China's relations towards Afghanistan that China is standing with the Afghan people in the counterterrorism fight," Atmar said.
He also confirmed that the next shipment from China is due to come later this year, which will include scanners for the Afghan police to enable them to identify bombs, like vehicle-borne improvised explosive devices.
Moreover, both the nations are part of the Quadrilateral Cooperation Group or QCG that also includes Pakistan and the United States, which is working to end the Afghan conflict in a peaceful manner.