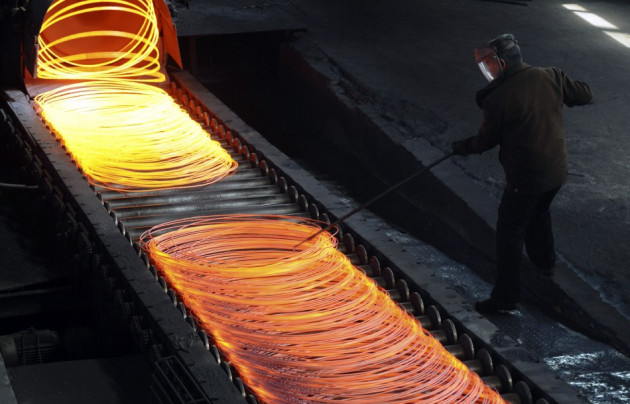 China's export figures for August have failed to come up to expectations and imports too have declined, raising concerns of weaker domestic demand amid a slowing global economy.
Exports grew 2.7 percent year-on-year, less than the 3 percent forecast by a Reuters poll and imports fell 2.6 percent against expectations of a 3.5 increase.
China's gross domestic product and employment rates depend considerably on its exports.
Ting Lu, China economist at Bank of America Merrill Lynch, told Market Watch that the import figures were not good but not scary either.
"Though falling imports might suggest weaker domestic demand, we should note falling prices of commodity imports play a key role. China could potentially purchase more commodities and spend more on infrastructure to take advantage of the low prices," he said.
Bloomberg reported that Chinese Commerce Minister Chen Deming hinted at new measures to strengthen foreign trade in an interview with a local television channel.
Sun Junwei, China economist for HSBC Holdings Plc in Beijing, reiterated the sentiment suggesting that the weak data and its implications for the economy could prompt the government to do more to encourage growth.
"Weak export growth may hurt employment in manufacturing industries, and that will be a reason for the government to do more in helping growth," he told Bloomberg, adding that the key issue is to see if the stimulus policies support the growth of domestic market.
Chinese exporters are expected to have benefited from a Yuan that had weakened 0.7 percent against the US dollar in 2012 after a gain of 4.7 percent in the previous year.
The data comes close on the heels of disappointing industrial output figures released on 9 September.
Production grew at the slowest pace in more than three years, at 8.9 percent in August, below the forecast figure of 9.1, encouraging expectations of further policy easing from the government, reported Reuters.
The country had announced a massive plan for infrastructure investment the previous week, raising speculation of an economic revival and the possibility of further similar action.