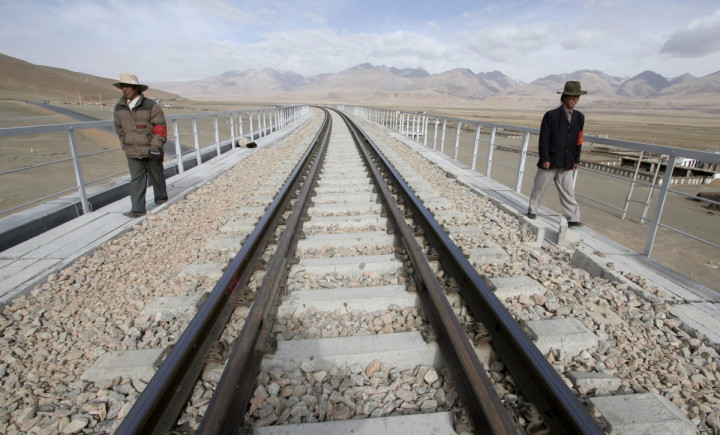 China has made plans to extend a railway line to link it to the borders of India, Bhutan and Nepal, according to a report in a state newspaper.
The proposal would see the existing line between Tibet and the rest of the country extended by 2020, once a different extension to a cultural site in Tibetan Buddhism opens.
Beijing launched a railway line to the Tibetan capital of Lhasa in 2006 in a bid to boost development in the disputed region.
Exiled Tibetans and human rights groups have criticised the railway, which they say has caused an influx of Chinese migrants whose presence poses a threat to Tibetans' cultural identity and heritage.
A report in the state-owned Global Times newspaper said the already-planned extension to the Tibetan cultural site of Shigatse, the traditional seat of Tibetan Buddhism's second-highest figure, the Panchen Lama, would open in August.
The line to Shigatse would then be extended between 2016 and 2020 to two destinations, one reaching the Nepalese border and one reaching the border with India and Bhutan, the newspaper reported.
Tibet has long been a sensitive region amid widespread resentment to Chinese control of the region and its strategic importance, on the borders of India, Nepal and Myanmar.
China's Communist army occupied Tibet in 1950. Tibet's spiritual leader, the Dalai Lama, fled to India in 1959. Tens of thousands of Tibetans also fled to India at the time, forming communities that continue to live in exile.