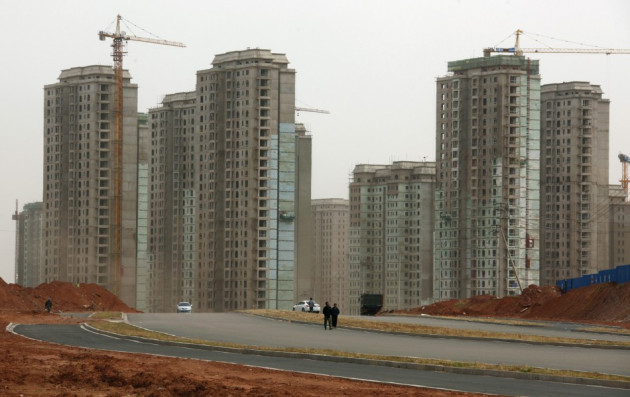 China is sitting on a huge real estate bubble that could lead its economy to melt down, a report by CBS 60 Minutes has claimed.
The report shows fresh footage of a virtually deserted city in Zhengzhou.
Skyscrapers, condos, entire malls and multiple-lanes roads lie almost empty.
Property development in China rocketed following the opening up of investment for the Chinese people 15 years ago and it has been driving the country's economic boom since.
But it has resulted in millions of speculatively built empty apartments across the country. It has been estimated that there are 64 million vacant homes.
They remain vacant because they are overpriced, which has sparked fears of the property bubble bursting.
"You have got seven to eight million people entering the workforce in China every single year, so you have to give them something to do in order to retain the legitimacy of the government," Kevin Doran, a senior investment fund manager at Brown Shipley, told the BBC.
"Maybe 10 or 15 years ago they were doing things that made sense - roads, rail, power stations etc - but they have now got to the point where it's investment for investment's sake."
Wang Shi, CEO of real estate developer giant Vanke, said: "It is dangerous. That's a bubble and if it burst it would be a disaster."
The government is trying to slow down new projects but that may cause a debt crisis among construction firms, experts have warned.