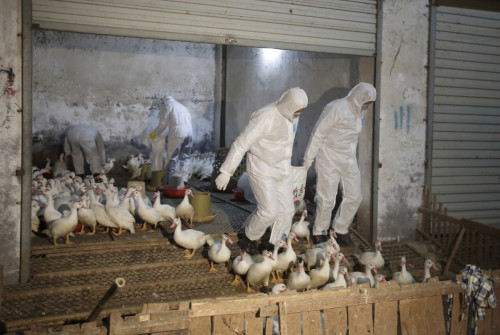 A man in China has been arrested after spreading rumours about the deadly H7N9 bird flu pandemic that emerged in the country last year.
The man, named Zhou, allegedly posted online that a pregnant female doctor and her unborn baby died after she contracted the virus in the Hubei Province.
According to Xinhua news agency, the man posted rumours on Wechat, a messaging service, as well as on the microblogging platform of Chinese internet giant Tencent.
"A doctor from Yichang People's Hospital died of H7N9 at 4:21 a.m. yesterday," his post said. "She is only 31. A baby is still in the mother's belly and doctors who participated in the emergency treatment have been quarantined.
"Multiple cases of human H7N9 infection were also found in other regions in the province."
His comments sparked panic among the public after his posts went viral. Zhou will spend seven days in prison for posting the false information, police said.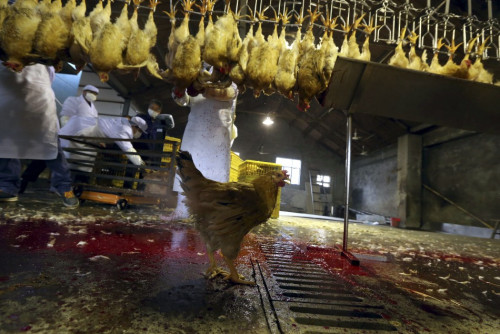 So far this year, China has reported over 120 cases of H7N9 and 31 deaths. The virus first emerged in March last year and has been linked to contact with live poultry, with "sporadic" cases of human to human transmission.
His arrest comes as the World Health Organisation reports seven more cases of H7N9, including one death in the Guangdong province.
The 81-year-old woman who died was from Shenzhen city and had a history of exposure to live poultry. Earlier this week, WHO reported another death in the Fujian Province, while last week there were two deaths in the Guangdong province.
WHO said the virus has been detected in live poultry imported from China to Hong Kong, showing it can be transmitted through trade. However, the organisation notes there is no indication of sustained transmission through humans and animals.
"WHO advises that travellers to countries with known outbreaks of avian influenza should avoid poultry farms, or contact with animals in live bird markets, or entering areas where poultry may be slaughtered, or contact with any surfaces that appear to be contaminated with faeces from poultry or other animals," it said.