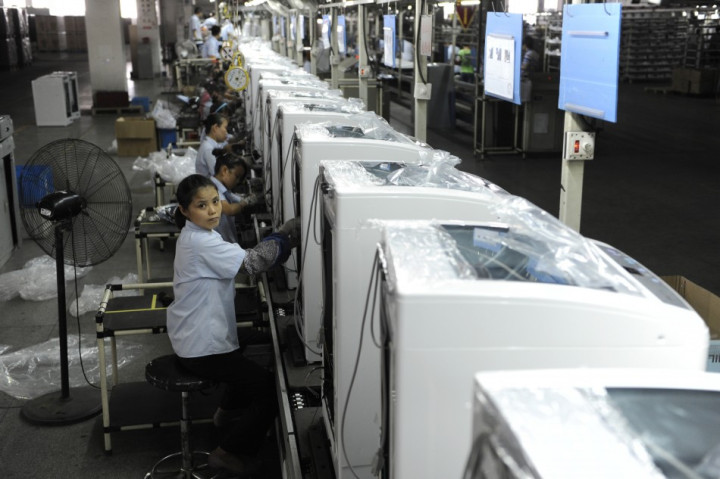 China's manufacturing sector has expanded for the first time since the beginning of 2014, as the country's mini-stimulus measures have started helping the economy.
The flash China manufacturing purchasing managers' index (PMI) compiled by HSBC and Markit Economics rose to a seven-month high of 50.8 in June from 49.4 in May. Analysts expected a reading of 49.7 for the month.
A reading above 50 indicates expansion in the sector.
"The improvement was broad-based with both domestic orders and external demand sub-indices in expansionary territory," HSBC economist Qu Hongbin said in a statement.
Qu noted that inventory reduction quickened while the job market showed signs of stabilisation.
"This month's improvement is consistent with data suggesting that the authorities' mini-stimulus are filtering through the real economy," he added.
"We expect policy makers to continue their current path of accommodative policy stance until the recovery is sustained."
China is the world's fastest-growing major economy with annual gross domestic product growth rates averaging 10% for the last 30 years.
However, its economic growth has slowed down recently due to increasing exposure to foreign markets. In 2013, the economy expanded 7.7%, the lowest pace in more than a decade.
In the first quarter, the economy expanded at a pace of 7.4%, the lowest in 18 months due to weak domestic and international demand, prompting Beijing to undertake a series of modest stimulus measures.
In April, the second-largest economy announced a series of measures including tax breaks for small enterprises, more infrastructure investment and incentives for lending in rural areas.
Nevertheless, the leadership is willing to have a cut in growth rates for the sake of reforms. China wants its economic growth to be fuelled by domestic consumption rather than investment and exports.
Chinese officials expect the economy to grow at a rate of 7.5% in 2014. Both the World Bank and the International Monetary Fund earlier said that the country would meet its yearly growth target.