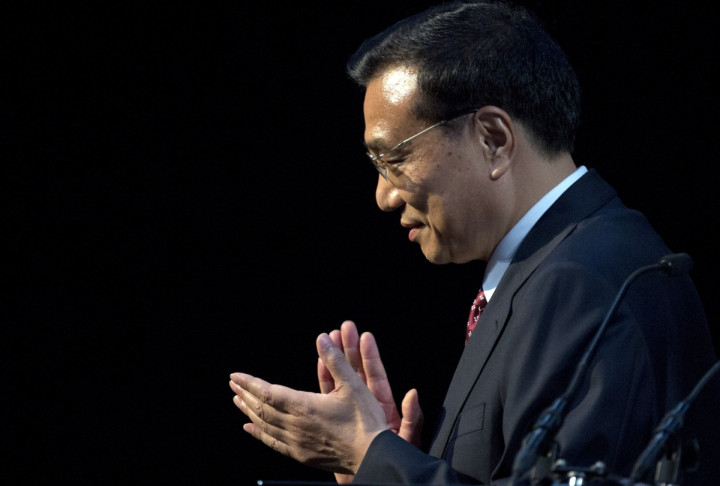 China's Premier Li Keqiang has promised that the nation's economy will grow by 7.5% over the next year, therefore avoiding a 'hard landing,' amid business sentiment in the country rising for the second consecutive month.
Speaking at a press conference in London, Li said an abrupt slowdown will "not happen," and that "it would take until the middle of this century for China to become a fully modernised and industrialised economy."
A 'hard landing' occurs when an economy experiences rapid growth followed by a dramatic downturn, perhaps even a recession, after the government moves to halt inflation.
A 'soft landing' sees a high-growth country easing down steadily toward more normal levels of growth.
Li's comments reiterate his speech from 16 June.
"China's economy is slower than the past, but normal," said Li.
"Despite considerable downward pressure, China's economy is moving on a steady course. We will continue to make anticipatory and moderate adjustments when necessary. We are well prepared to defuse various risks. We are confident that this year's growth target will be met."
The World Bank, in its twice-yearly Global Economic Prospects report, has said that China's growth is expected to ease gradually from 7.6% in 2014 to 7.4% by 2016, reflecting continued rebalancing.
A Reuters poll in April pegged China's full-year economic growth at 7.3% for 2014, the weakest in 24 years.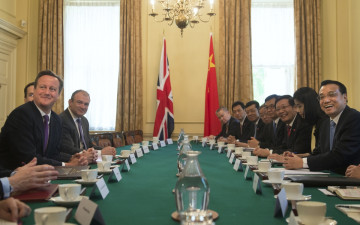 The Chinese economy expanded at a pace of 7.4% in the first quarter of 2014, but that rate was the slowest in 18 months owing to weak domestic and international demand.
Business Confidence
Meanwhile, the MNI China Business Indicator revealed that business confidence continued to rise in June while expectations for the future hit a two and a half year high.
The index rose for the second consecutive month to 55.0 in June from 53.7 in May, the highest since December 2013, signalling that measures taken by the Chinese authorities to stem the decline in growth are having a positive impact on the economy.
"A raft of measures to try and support the economy have been put forward in recent months to counter the slowdown in growth," said Philip Uglow, chief economist of MNI Indicators.
"While most of the measures taken by the Chinese authorities in isolation appear relatively small, their combined impact could actually add up to something more substantial."
"Adding extra liquidity to the economy to stabilise growth and moderate the slowdown might not be such a bad thing as long as the government continues to tackle overcapacity, get on top of local government debt, and push the economy in a new direction."