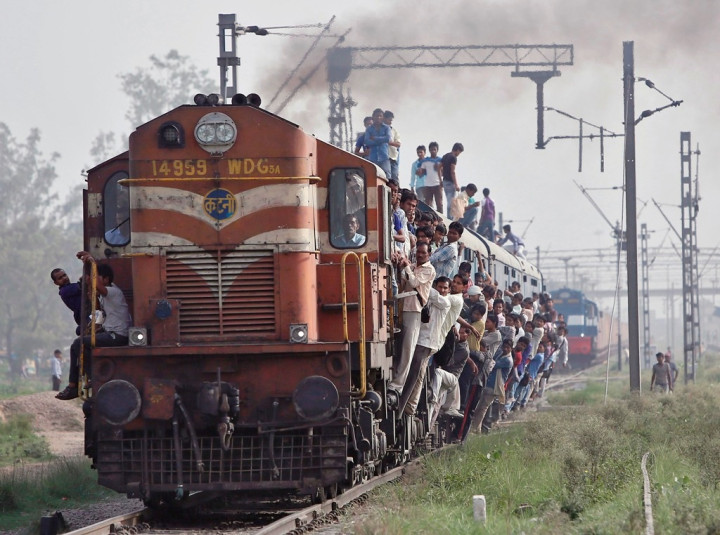 China will pay for and conduct a feasibility study in India for a high-speed rail line to connect Delhi with the southeastern city of Chennai, a spokesman for India's Ministry of Railways has said.
Chinese and Indian officials, meeting in China, will this week sign an agreement for the feasibility study, the spokesman said.
Cost estimates for the proposed 1,750 kilometre line were not shared.
But a separate study for a high-speed 500-kilometre line connecting Mumbai with Ahmedabad, being conducted by the Japan International Cooperation Agency, estimated that project to cost 600bn rupees ($9.7bn, £6.2bn, €7.8bn).
Pursued by Reuters, China's National Railway Administration and railway builder China Railway Construction did not return calls seeking comment.
Global Ambitions
In October, China CNR, its unit Tangshan Railway and US-based SunGroup revealed their interest in selling high-speed trains to California.
Barclays analyst Yang Song said in October: "The Chinese market right now is booming, and there's a very high level of investment, but five, 10 years down the road will it still be at this level? We don't know. So it makes sense for these companies to want to diversify their revenue streams."
China, which has built over 12,000km of high-speed track at home in less than a decade, has bagged contracts to build railway lines in Saudi Arabia and Turkey.
India's British-built railways, the world's fourth-largest, have laboured under years of laughable investment. Much of the network is now slow and heavily congested.
Prime Minister Narendra Modi, who started out selling tea outside a train station, has promised to modernise India's railways and build a "diamond quadrilateral" of high-speed tracks linking key Indian cities, a key policy plank since his election in May.