China Hopes to Sell High-Speed Trains to California in $68bn Rail Project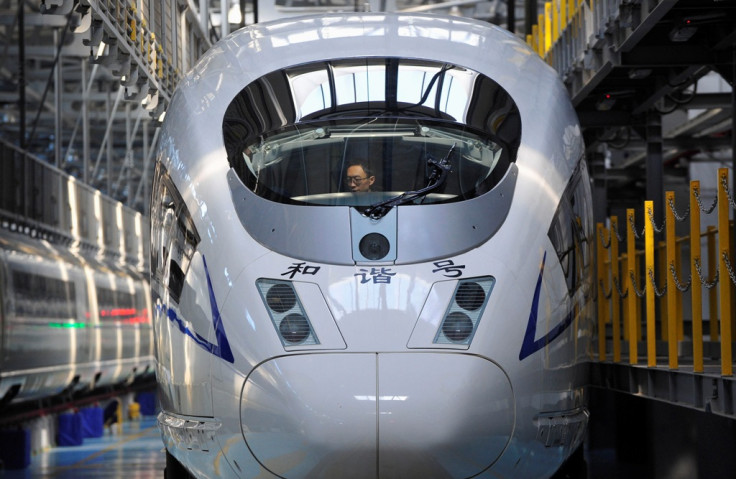 China CNR, its unit Tangshan Railway and US-based SunGroup have revealed their interest in selling high-speed trains to California.
The trio hope to win a contract to supply 95 trains for California's $68bn (£42bn, €53bn) high-speed rail project, Reuters reported. The trains can travel up to 354km per hour.
While estimates for the contract's value have not been published, the California High Speed Railway Authority's 2014 business plan estimated each trainset to cost $45m, based on a purchase of 70 vehicles.
Manufacturers have until 22 October to table expressions of interest to the authority, which will then issue formal requests for proposals.
China CNR and its partners will manufacture the trains in California if they win the bid, as mandated by American law.
High-speed track connects Los Angeles and San Francisco
The consortium also intends to bid for upcoming contracts to build track sections of the 1,287km high-speed line that will connect Los Angeles and San Francisco.
Rival consortia comprising Spain's Dragados and South Korea's Samsung are bidding for the upcoming construction package.
SunGroup spokesman Jonathan Sun told Reuters: "We believe that high-speed rail is something that China does very well and it's a product that we can export across the world.
"In the future, we want to be involved in all aspects of the project.
"Because by undertaking a package you can showcase the true value of the high-speed technology that China has created and manufactured."
Barclays analyst Yang Song said: "The Chinese market right now is booming, and there's a very high level of investment, but five, 10 years down the road will it still be at this level? We don't know. So it makes sense for these companies to want to diversify their revenue streams."
China has built over 12,000km of high-speed track at home in less than a decade.
The California pitch marks the second serious attempt by China to sell high-speed locomotives abroad, where it will have to take on established sector players such as Germany's Siemens, Canada's Bombardier and Japan's Kawasaki.
Last week, a Chinese consortium was the only competitor to submit a bid for a tender to build a 210km high-speed railway line in Mexico.
© Copyright IBTimes 2023. All rights reserved.