Beijing has started implementing China's toughest smoking ban, prohibiting smoking in bars, restaurants, offices, shopping centres and public transport.
It remains to be seen how strictly the ban will be enforced, as smoking is woven into the fabric of Chinese culture.
China is the world's largest consumer and producer of tobacco. Almost 2.3 trillion cigarettes were consumed in China in 2009 – more than in the next four highest tobacco-consuming countries (Indonesia, Japan, the Russian Federation and the United States of America) put together.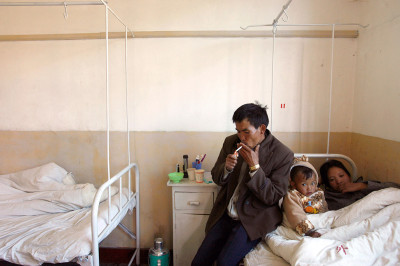 Low taxes keep the price of cheaper brands at less than five yuan (£0.53, $0.81, €0.74) per pack. The China National Tobacco Corporation has a monopoly on cigarette production, generating between 7 and 10% of government revenue, despite the low taxes.
Smoking remains largely a male preserve: the World Health Organisation says 300 million Chinese people smoke, including about 60% of all men, and only 3.3% of women. However smoking rates are on the rise among the young and among well-educated, high-income urban women, fuelled partly by increasing social acceptance of women smoking.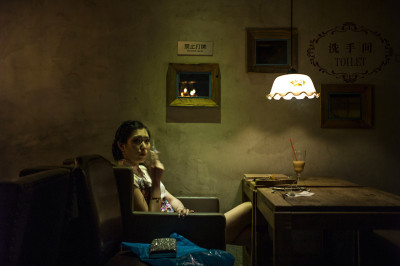 The WHO report estimates 740 million Chinese are exposed to second-hand smoke. The group says lung cancer kills more than 1.3 million people in the country each year, one-third of the global total.
The report also predicted that 50 million Chinese children, mostly boys, will die prematurely from tobacco-related diseases.
It also says that only 25% of Chinese adults have a comprehensive understanding of the specific health hazards of smoking, and less than one-third of adults are aware of the dangers of second hand smoke.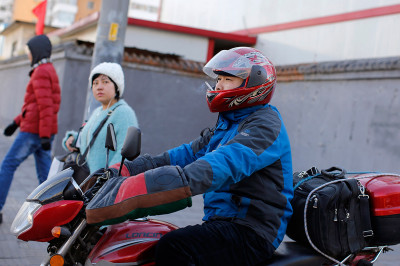 According to the ban, operators of businesses should discourage their customers from smoking, and ask those who refuse to leave or report them to the related authorities. Violators face fines of up to 200 yuan (about £21) and business owners who fail to enforce the ban may be fined up to 10,000 yuan.
The new law also stipulates that cigarettes may not be sold in shops within 100 metres of primary schools and kindergartens.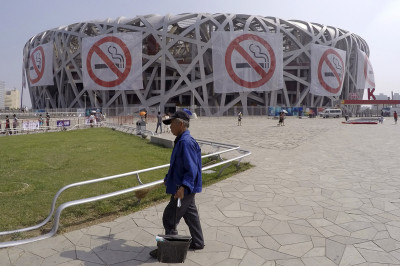 Repeat offenders (anyone who breaks the smoking ban in Beijing three times) will be named and shamed on a government website. (A case of "three Lucky Strikes and you're out"?)
China has introduced restrictions on public smoking before, but the fines were minimal, and enforcement is virtually non-existent outside of major cities like Shanghai and Beijing.