China starts public holiday on positive note with better-than-expected manufacturing data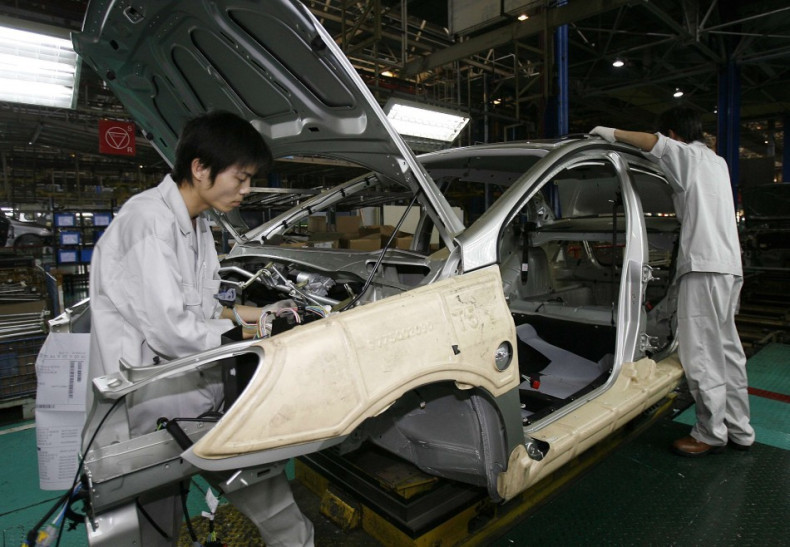 While China is bracing itself for a week-long holiday until 7 October, when markets will be closed, the PMI index showed that manufacturing contracted less than expected. The country's lively manufacturing industry scored 49.8 on the Purchasing Managers' Index (PMI). Although this still showed a contraction, it was less severe than market expectations. Services were flat at 53.4.
However, according to a private Caixin PMI survey, manufacturing scored 47.2 and services barely grew, at 50.5. "It's up to ... the market to decide which one to believe," analysts at Rabobank said. "Meanwhile, China has also relaxed mortgage down-payment requirements from 30% to 25%, another sign of how worried it is about the over-supply in the housing sector."
Still, the official figures sent markets soaring as investors desperately cling onto any sign of hope. Deutsche Bank analysts commented: "Asian equities are up across the board with the best of the performance coming in Japanese equities, with the Nikkei up +2.2%. Asia IG is also around -4bps tighter,"
As many analysts have lost faith in the numbers published by Chinese authorities, some turn to proxy data, which shows that the economy is likely to be growing a lot less than claimed by those in power.
European markets are still expected to open higher, with the FTSE 100 opening up 75 points. Michael van Dulken, analyst at Accendo Markets said: "The positive opening call [comes] after China PMI Manufacturing data, whilst still contractionary, stabilised around a 3 year low amid tentative signs that government stimulus is steadying weakness.
"Coupled with hopes of more accommodative policy being forthcoming to ensure a return to growth is seeing yesterday's risk-on sentiment carry through. PMI Services still in growth, but at 14-month low."