Christine Lagarde: IMF chief warns of global spill after China crash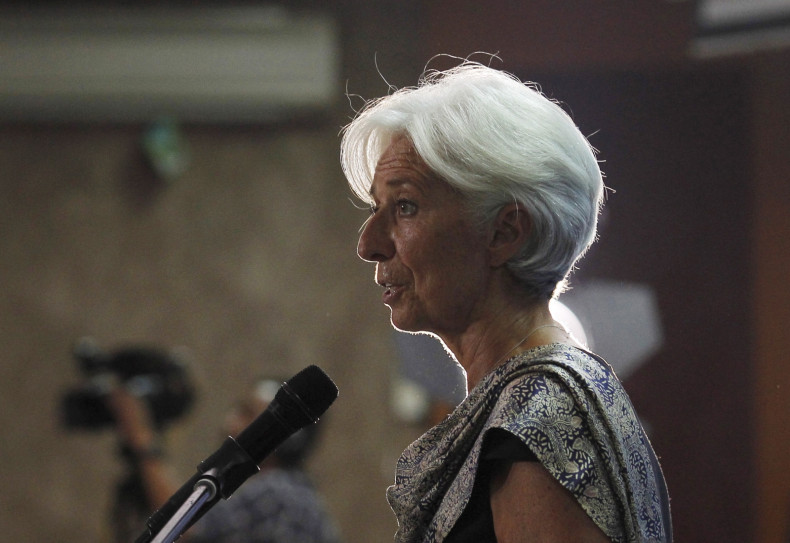 The head of the International Monetary Fund (IMF), Christine Lagarde, has warned that the stock market chaos in China could spill over to cause problems for the global economy. Speaking at a conference in Jakarta, she explained the recent crash in share values in China, and underlying problems with the country's economy, could have wider repercussions.
Lagarde said: "What has been demonstrated in the last few weeks is how much Asia is at the core of the global economy, and how much disruption in one market in Asia can actually spill over to the rest of the world."
The IMF chief expressed concern about the impact of the crash after markets worldwide fell significantly in response to last week's (24 August) "Black Monday", when the Shanghai Composite in China plummeted by 8%. Benchmark stock markets suffered record losses in both the US and Europe. Since the devaluation of the Yuan on 11 August, markets have lost up to $5tn (£3.3tn, €4.4tn).
Worries about the Chinese economy were exacerbated by weak macroeconomic data, and the prospect of reduced activity from the country in global trade hurt commodities especially. Lagarde warned "authorities and the supervisors constantly have to remain vigilant, particularly when there are those new and innovative products". She added: "Those risks have to be under the watch of the supervisors, be they in traditional banking, be they in these disruptive banking systems or in these shadow banking systems."
Her comments confirm what Chancellor George Osborne said the day after the big crash in Shanghai. The Tory MP raised concerns about the vulnerability of the British economy and markets. While on a congress in Helsinki, he said: "Britain is a very open economy, we're probably the most open of the world's largest economies. And so we are affected by what happens; whether it's problems in the eurozone [or] problems in Asian financial markets. Everyone's concerned about the situation in Asian financial markets."
Although analysts have said the Chinese stock market plunge is not a good indicator of the underlying economy, Markit's MPI showed a contraction of the manufacturing market. The Chinese government is keen on creating a more service-based economy, but the country still relies on its giant manufacturing sector.