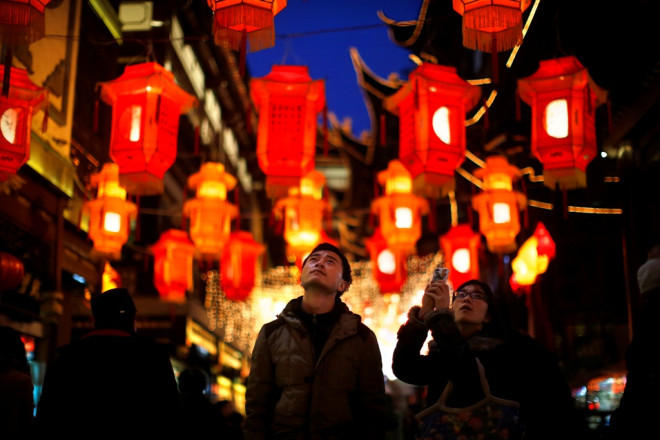 A slow-down in growth in China could prompt its leaders to roll out more in the way of stimulus policies coving areas like housing, public services and lending rates, according to a Reuters report.
But economists believe the prospect of aggressive policy easing remains low.
Hongbin Qu, chief China economist at HSBC, said Beijing's stimulus package could include "lowering entry barriers for private investment, targeted spending on subways, air-cleaning and public housing, and guiding lending rates lower."
Societe Generale Cross Asset Research said in a note: "Given the rapid growth deceleration, the Chinese policymakers are unlikely to sit still. Actually, there has been some policy fine-tuning. Last week, two real estate developers were permitted to re-finance in the A-share market, the first cases in nearly four years.
"However, the chance of aggressive policy easing remains low. We expect a combination of modestly easier liquidity conditions and moderately faster infrastructure investment."
Economist Zhiwei Zhang of Nomura in Hong Kong said the central bank could chip in by reducing banks' compulsory reserves - currently 20% for big banks. The move would free up funds for banks to lend.
"The government probably will have to provide some supporting measures," said Wei Yao, China economist at Societe Generale in Hong Kong.
"I think the slowdown is not over yet and our expectation is that the deceleration will continue into Q2," she told Reuters.
Meanwhile, Barclays Capital said in a note to clients: "Uncertainty about China has become a major risk to the global recovery. Weak activity data since December, coupled with the country's first onshore bond default and CNY weakness, have raised new fears of a 'hard landing' in China.
"With IP and fixed asset investment momentum notably lower, property investment and starts down, and retail sales growing at their slowest pace in nine years, we estimate that China's economy slowed sharply at the start of 2014, to a sequential pace of c.5%, compared with our earlier estimate of 6.6%."
"At the recent National People's Congress, the government set its annual 2014 growth target at 'around' 7.5%, which would require a significant uptick in sequential growth for the rest of the year."
Weak Data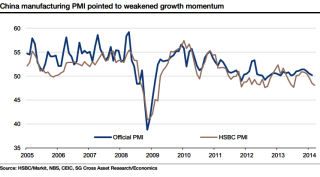 China's manufacturing sector continued contracting in March. A widely observed index dropped to an eight-month low this month, data showed on 24 March. The reading was the latest in a slew of weak indicators from Beijing.
The HSBC flash manufacturing purchasing managers' index (PMI) declined to 48.1 in March from 48.5 in February.
The 50 threshold divides expanding economic activity from contracting activity.
Earlier, Beijing reported weaker-than-expected industrial output numbers for January and February and an unexpected fall in exports.