China Exports Plunge 18% on Measures to Curb Suspicious Capital Inflows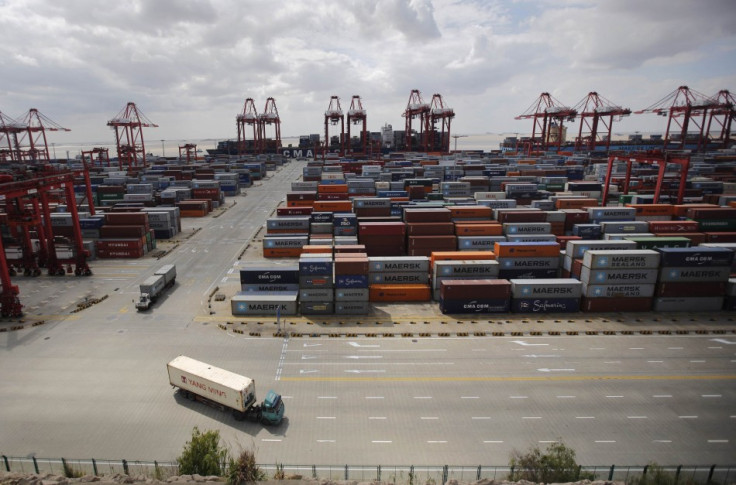 China's exports fell unexpectedly in February primarily due to the country's measures to curb suspicious capital inflows embedded into the foreign trade.
Following a 10.6% rise in January, exports declined by 18.1% in February. Analysts expected a 6.8% increase in February exports on average.
Meanwhile, imports rose 10.1% in February, surpassing analysts' estimates for an 8.0% growth. The growth in imports reflects traders' intention to take advantage of the low commodity prices. China's iron ore imports rose by 21.8% on a volume basis in January-February, while the price of iron ore fell by 3.9%.
Due the decline in exports, the country posted a trade deficit of $23bn (£13.7bn, €16.6bn) for the month – the first monthly trade deficit since last March – compared to a surplus of $32bn in January. The trade deficit is expected to result in a weak yuan over the short term.
Two-Way Fluctuation in Yuan
The slide in exports is generally attributed to the Lunar New Year holidays. However, the country's efforts to avoid speculation on the yuan are expected to have played a major role in the decline.
"China intensified the efforts, especially by introducing two-way fluctuation in RMB exchange rate, to curb the suspicious capital inflows embedded into the foreign trade via export over-invoicing and round-tripping," ANZ Bank said in a research note.
"We expect that the trade figures will be more real in the coming months as the RMB has become much more volatile and less predictable than before. The narrowing onshore-offshore interest rate spread will help to deter the 'hot money' inflows to take advantage of the high onshore yields."
However, ANZ noted that the yuan could face appreciation pressure if China continues to post strong current account surplus. It added that the central bank should encourage private capital outflows to fundamentally change the market behaviour and the one-way bet on yuan appreciation.
The yuan dropped the most in two decades on 28 February on rumours that the People's Bank of China would widen the currency's trading band, allowing greater volatility against a backdrop of slowing growth in the world's second-largest economy.
Beijing is looking to loosen exchange-rate controls and internationalise the currency.
© Copyright IBTimes 2023. All rights reserved.