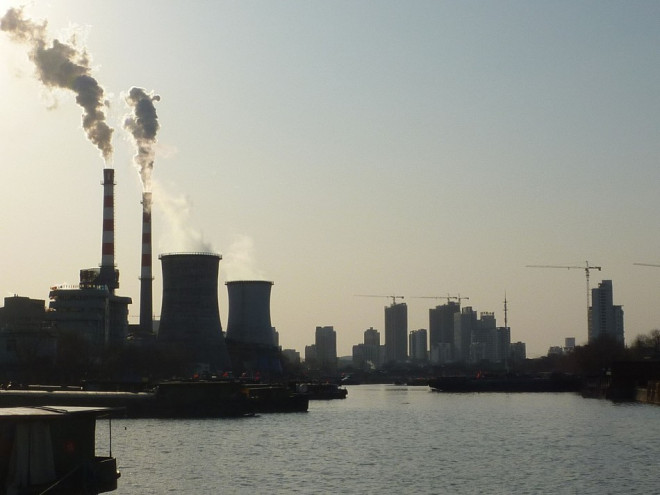 China's manufacturing sector continued its contraction in March with a widely observed index falling to an eight-month low, stoking fears about a loss of momentum in the world's second largest economy.
The HSBC flash manufacturing purchasing managers' index (PMI) declined to 48.1 in March from 48.5 in February. This is for the fifth straight month the index is showing a reading below 50, indicating contraction in the manufacturing sector.
The PMI, the earliest available indicator of manufacturing sector operating conditions in China, is based on data compiled from monthly replies to questionnaires sent to purchasing executives in over 420 manufacturing companies. The flash estimate is based on about 85%–90% of total PMI survey responses each month.
Both output and new orders declined at a faster rate in March, while new export orders increased changing course from previous months. Employment in the manufacturing sector continued to deteriorate but at a slower rate.
"The HSBC Flash Manufacturing PMI reading for March suggests that China's growth momentum continued to slow down," Hongbin Qu, HSBC China chief economist, said.
"Weakness is broadly-based with domestic demand softening further."
New Measures to Stabilise Growth
After having reported double-digit growth for most of the last three decades, China has witnessed a slowdown due to its increasing exposure to the global market.
Nevertheless, the country's leadership was not so keen on achieving accelerated growth because it wanted to attain sustainable growth based on domestic demand.
Analysts noted that the latest PMI figures that showed deterioration in consumption would prompt the authorities to undertake measures to tackle the situation.
"We expect Beijing to launch a series of policy measures to stabilise growth," Qu added.
"Likely options include lowering entry barriers for private investment, targeted spending on subways, air cleaning and public housing, and guiding lending rates lower."
Christine Lagarde, managing director of the International Monetary Fund, earlier noted that China should have a firm destination, a clear road map and deeper global responsibility in the next phase of its "remarkable journey" that "has propelled it to the top tier of the global economy".