Eating fresh fruit on a daily basis lowers the risk of major cardiovascular diseases, a study has found. Fruits are a good source of potassium, dietary fibre and antioxidants, associated with a range of health benefits.
Published in the New England Journal of Medicine, the research compares the cardiovascular health of adults in China, according to whether they eat fruit daily or not. It reveals that, in people who do not have a previous history of cardiovascular disease or hypertension, there appears to be a correlation between fruit consumption and lower risk of subsequent heart problems.

Large-scale study
Scientists from the University of Oxford and the Chinese Academy of Medical Sciences collected and analysed data belonging to more than 500,000 Chinese adults, between 2004 and 2011. They narrowed their study to the 451,665 participants who did not have a history of cardiovascular disease or hypertension at the start of the study. Of them, 18% reported consuming fresh fruit every day of the week.
During the seven years of the study, hospital records and death certificates were gathered by the researchers to identify cardiovascular incidents and deaths. Amongst the participants with no history of heart disease, there were 5173 deaths from cardiovascular disease, 2551 incident major coronary events, 14,579 ischemic strokes and 3523 intracerebral hemorrhages.
Because this study looks at a large number of people, scientists were able to get a more meaningful estimation of the risk-decrease associated with eating fruit. Factors such as education, smoking habits, blood pressure and blood glucose were accounted for, to avoid any bias.
The team noted that those who ate 100g portion of fruit per day had lower systolic blood pressure (by 4.0 mm Hg) and blood glucose levels (by 0.5 mmol/L). This daily consumption was also associated with approximately one-third less cardiovascular mortality. This was the case both for men and women.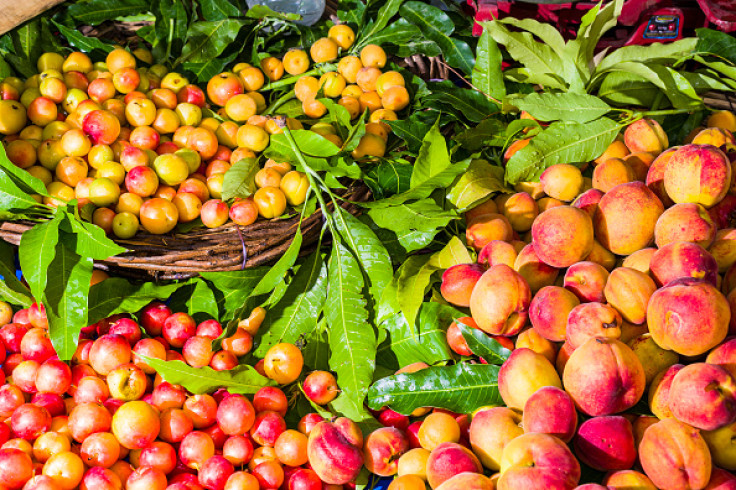 Though correlation is not the same thing as causality, the scientists believe eating fresh fruit could be a potent tool in reducing premature cardiovascular mortality.
"It's difficult to know whether the lower risk in people who eat more fresh fruit is because of a real protective effect. If it is, then widespread consumption of fresh fruit in China could prevent about half a million cardiovascular deaths a year, including 200,000 before age 70, and even larger numbers of non-fatal strokes and heart attacks," concludes senior author, Pr Zhengming Chen.