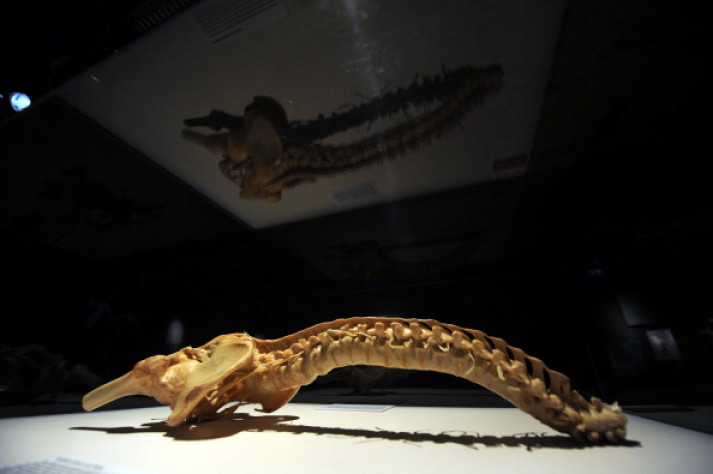 Fifteen-year-old, Fu Wengui, from Beijing, is set to undergo a rare surgery to shorten his abnormally large neck, reported China Topix.
Wengui was reportedly born with several spinal disorders, including congenital scoliosis, and diagnosed with an abnormal chest frame at the age of six.
Congenital scoliosis is developed early on approximately within the first six weeks of embryonic formation.
According to Wengui's father, Fu Genyou, his son's extremely long neck is due to excessive vertebrae.
Genyou claims Wengui has 10 cervical vertebrae as opposed to seven in a normal person.
"These vertebrae press on the nerves in his neck and make it difficult for him to walk. He always causes a stir whenever he goes out," said Wengui's father.
While scoliosis can be treated in a straightforward procedure involving titanium implants to straighten the spinal column, the procedure involved in straightening Wengui's neck can be rather complex.
The Surgery
The condition 'transitional segments' is very rare and involves the formation of extra vertebrae in the sacrum vertebrae at the base of the spine near the pelvis.
The procedure to remove the excess vertebrae is considered highly invasive, involving the replacement of the bone with a metallic cage.
After being sponsored by a Beijing-based charity, Wengui is due to be operated by doctors at the Chao-Yang Hospital who are in the process of drafting a treatment plan to carry out the difficult surgery.
Till then Wengui struggles to deal with the pain that lingers on with the condition, which is reportedly genetic.
"I just hope I can have a normal neck," said Wengui.