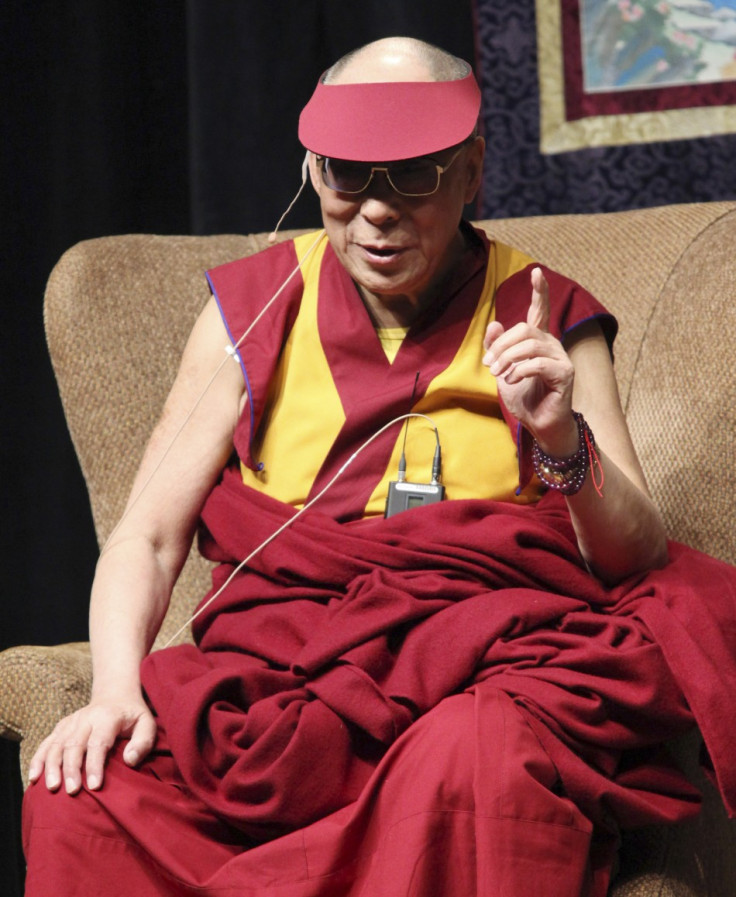 China has accused the Dalai Lama of being deceitful after the religious leader alleged that Chinese agents have trained Tibetan women to assassinate him with poison.
The Chinese foreign ministry said the poison plot allegations were part of a systematic misinformation strategy against China.
"The Dalai always wears religious clothes while carrying out anti-China separatist activities in the global community, spreading false information and deceiving the public," spokesman Hong Lei said at a daily news briefing.
Hong Lei's comments came after the Tibetan spiritual leader told the Telegraph he had been warned Chinese agents working for the Chinese government were training Tibetan women to kill him.
The scenario of the plot entailed exposing him to poison while supplicants sought his blessing, or putting it in his hair or on his scarves.
When asked about the assassination plot, the Dalai Lama said: "Oh yes. In the hair poisoned and scarf poisoned. So they say they're sick, supposed to seek blessing from me. And my hand touches. That kind of information we received."
"I don't know whether 100 per cent correct or not. There is no possibility to cross-check," he said in a video posted on the newspaper's website.
The Tibetan Buddhist leader's comments followed a series of self-immolations and protests against Chinese rule in areas of the country populated by Tibetans.
Tensions have increased, leading the Chinese government to step up security. Beijing also blamed the Dalai Lama for inciting protesters to set themselves on fire, claiming such acts were a form of terrorism.