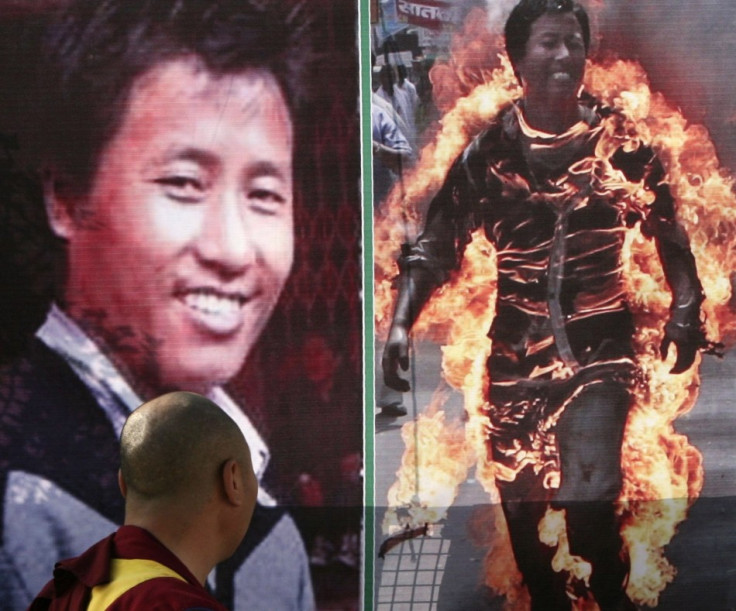 A US official's claim that the communist government crackdown on Tibetan protesters "exacerbated tension" and resulted in an unprecedented string of self-immolations has been branded as disgusting by China's foreign ministry.
US special coordinator for Tibetan issues, Maria Otero, urged China to review its approach towards the Tibetan protest. She accused Chinese authorities of implementing "arbitrary detentions and disappearances of Tibetans" and following policies that fuelled violence.
Otero's remarks came on the day China said that anyone caught aiding or inciting Tibetan self-immolations would be charged with "intentional murder".
The new law is likely to result in the incrimination of many Tibetans sympathetic to the protesters who are fighting for a Tibet free of Chinese control.
Beijing has often accused also Tibetan spiritual leader the Dalai Lama of inciting the self-immolations.
More than 90 Tibetans have set themselves alight since 2009 in protest against authoritarian Chinese rule and the number is rapidly growing, as 28 self-immolations were reported in November this year alone.
The Chinese foreign ministry said: "Inciting self-immolations is the Dalai Lama's way of realising his separatist political scheme. It's the most cruel and inhumane criminal activity."
Spokesman Hong Lei urged the US to stop supporting Tibetan separatists and "recognise that Tibet is part of China".
"[Otero's] statement did not condemn the anti-Chinese splittist conduct of the Dalai Lama clique and Tibetan independence forces and actually attacked and rebuked China's important ethnic policies," Hong told Reuters.
"It is sending a seriously wrong message to Tibetan splittist forces and is utterly disgusting. China is extremely dissatisfied with this and resolutely opposes it."
Hong also maintained that "Tibetan areas had seen leapfrog development ... and a great improvement in human rights," in the last 30 years of China rule.
Tibet was occupied by Mao Zedong's forces in 1950. The Dalai Lama has been living in exile since a failed rebellion in 1959.