China's inflation data calls on Beijing to find new ways to boost growth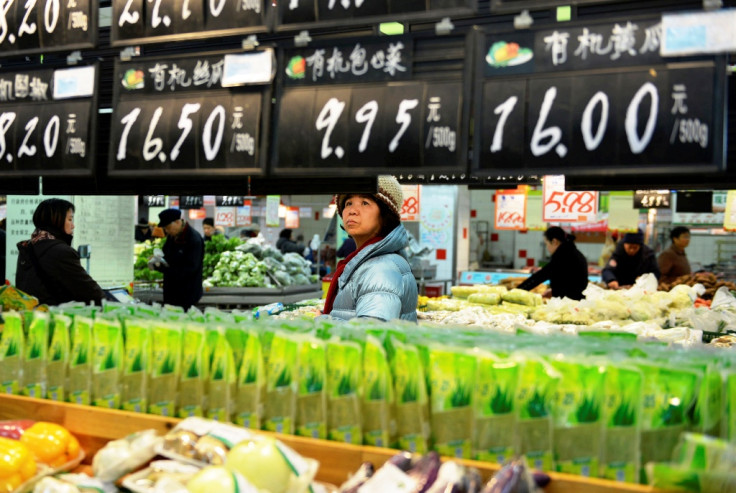 Consumer prices in China surprisingly picked up in February, but producer prices continued to fall, putting pressure on lawmakers to find newer ways to support growth in the world's second-largest economy.
China's February consumer inflation rate rose 1.4% from a year ago, rebounding from an over five-year low and beating most expectations.
February's consumer price index (CPI) reading compares with January's 0.8% rise, the weakest reading since November 2009.
The producer price index (PPI) declined 4.8% in February, China's statistics bureau said on 10 March. Analysts had forecast a reading of -4.3%.
February's PPI reading marked the most negative reading since October 2009, and extends a long-running factory deflation cycle that began in 2012.
Lunar New Year
The National Bureau of Statistics (NBS) attributed the 1.4% rise in the CPI to higher costs for vegetables and fruits, while the decline in PPI was blamed on sliding prices for global commodities, in particular energy, which have undermined profitability at China's industrial heavyweights.
But some economists questioned the significance of the price rise, saying it was disappointing in the context of Lunar New Year, and noted there was no major increase in the price of pork, which usually rises around the week-long festival, Reuters reported.
Economists' take
Julian Evans-Pritchard of Capital Economics in Singapore said in a note to clients: "February's seasonal pick-up in food inflation will likely prove short-lived and we still expect inflation to fall below 1% in coming months.
"Nonetheless, today's inflation data suggest that downward pressure on broader prices has begun to ease."
Nomura economists said in a note: "We continue to expect inflation to remain relatively low and still see disinflationary pressures in the economy.
"To offset headwinds to economic growth, we expect monetary policy to be loosened further."
Bill Adams, senior international economist at PNC Financial Services said in a note: "...producer prices of durable consumer goods also fell in year-ago terms, more confirmation of extensive underutilized capacity in the Chinese manufacturing industry.
"Plummeting energy prices are excellent news for Chinese consumers, and will likely make 2015 another good year of consumer spending growth for an otherwise lackluster Chinese economy.
"China's weak consumer price inflation and its chronic producer price deflation are both clear signs that there is a great deal of underutilized production capacity...implying that Chinese real GDP growth could sustainably run faster than the current trend of around 7%. But to sustain this faster growth, either China's real estate sector would have to pick up again, which seems neither likely nor desirable, or the government would have to liberalize a large and heavily regulated swathe of the economy, like granting full land ownership rights to rural residents.
"It seems more likely that China will muddle through a few more years of growth that relative to its own recent history is subpar, but which will also be the envy of other major economies."
Beijing announced last week an economic growth target of around 7% for 2015, below the 7.5% goal in 2014.
© Copyright IBTimes 2023. All rights reserved.