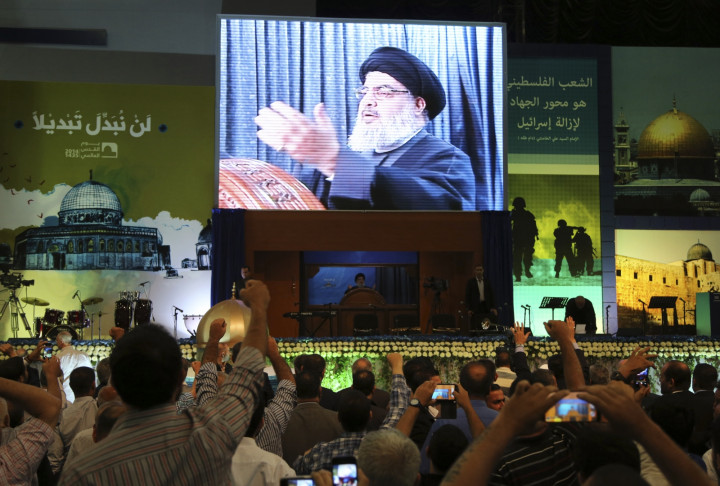 Iran is transferring money to companies linked to Islamic extremist group Quds Force via a Chinese bank, according to a Reuters exclusive report.
A Western intelligence report reviewed by the news agency revealed that several companies in China received funds from Iran to help finance international operations of Quds, which provides arms, aid and training for pro-Iranian militant groups in the Middle East such as Hezbollah, Hamas and Shi'ite Muslim militias in Iraq.
The group, which was designated as a supporter of terrorism by the US in 2007, also armed and trained government forces in Syria's civil war.
The report says that the Central Bank of Iran (CBI) holds accounts with the Bank of Kunlun Co Ltd, a unit of state-controlled China National Petroleum Corp. These accounts are being used by Quds-controlled Iranian companies to transfer money to Chinese entities directly controlled by the Quds or to Chinese entities owed money by the Quds.
"The money transfers from accounts held by the CBI with Bank Kunlun are initiated by the Quds Force and transferred to Chinese companies connected to the Quds Force in order to meet its financial needs," the seven-page report said.
It does not say if the Chinese government or Kunlun were aware of the possibility of the misuse of the transferred funds. The exact amount of money that the Quds could have received from the Kunlun channel is not known.
Kunlun was sanctioned by the US in 2012 for conducting business with Iran and transferring money to an entity linked to Iran's Revolutionary Guards.
Iran is China's third-largest crude oil supplier, while China is the Islamic Republic's biggest oil client. China picked Kunlun to process transactions with Iran, shielding other banks from penalties, after the West tightened sanctions on Iran.
The Chinese government told Reuters that the country's trade relations with Iran and other countries are in compliance with international laws.
"China maintains normal trade relations with relevant countries, including Iran," Foreign Ministry spokesman Hong Lei said in a statement in response to queries from Reuters.
"This does not violate any international law or (UN) Security Council resolution, and does not harm the interests of other countries or the international community."