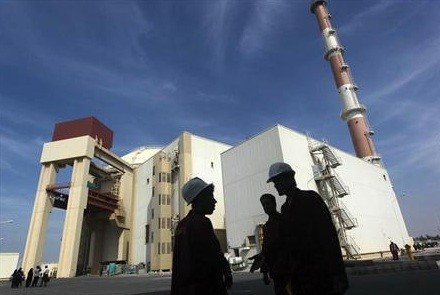 Two Iranians who were plotting to target Israel, Saudi Arabia, the US and British missions in Kenya were arrested, according to reports.
The arrested Iranians were suspected to be members of Iran's Islamic Revolutionary Guards Corps Quds Force, an elite and secretive Iranian outfit.
The arrests foiled a possible attack, part of an alleged global pattern of plots against western and Israeli officials by Iranians.
Earlier attempts involving the Iranians include a plot to assassinate the Saudi ambassador in the US and targeted attacks on Israeli officials in India as well as attacks in Thailand and Azerbaijan.
The Iranians, Ahmad Abolfathi Mohammad and Sayed Mansour Mousavi, were arrested on 19 June. Kenyan officials also recovered 15 kilograms (33 pounds) of RDX, a powerful explosive from Mombasa following the arrest.
The suspects were brought to a Kenyan court last week where they disclosed that they were being interrogated by Israeli officers.
"Iranian terror threat was boundless," the Associated Press quoted Israeli Prime Minister Benjamin Netanyahu as saying.
"After Iran sent its people to assassinate the Saudi ambassador on American soil and carry out attacks in Azerbaijan, Bangkok, Tbilisi and New Delhi, now its intention to carry out attacks in Africa is revealed. The international community needs to fight the world's greatest exporter of terror," Netanyahu added.
Kenya's coastal towns have several Israeli resorts which were targeted by militants on previous occasions.
In 2002, an attack on an Israeli-owned luxury hotel near Mombasa killed 13 people.
Iran's nuclear ambition is a major cause of concern for Israel and it wanted to prevent Tehran from developing a nuclear arsenal.
Iran maintains that its nuclear programme is only for civilian purposes such as electricity generation and medical research.