China's propaganda machine Xinhua proclaim five-year plan in trippy video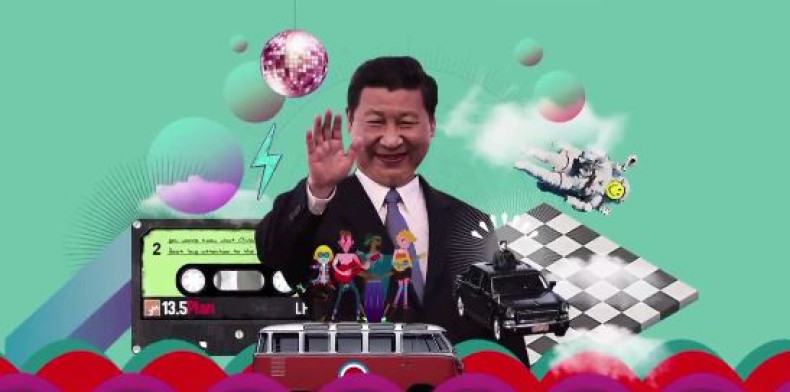 Xinhua News, the official news publication of the Chinese government, has posted an unconventional promotion video of the country's new five-year plan. The video, which features what seem to be American teenagers eerily similar to pop culture icons like David Bowie, explains the thirteenth fifth year plan.
The Chinese propaganda machine has always put much focus on the economic plans set out by the communist People's Party, but the video has widely been ridiculed because of its colourful and naff designs and scenes.
Watch the video below:
Xi Jinping's party announced the 13.5, or the shisanwu. The shisanwu is the thirteenth five-year developement plan which, according to the video, includes "doctors, bankers and farmers too, and even engineers who deal with poo".
Considering the video is in English and posted on Twitter, a social medium banned by the country's government, it is obvious the message is aimed at a foreign audience.
The video is introduced using voices of what seem to be American teens, talking about Xi Jinping's new style, and goes on to sing about the five-year plan.
"Every five years in China man, they make a new development plan," one of the female voices sings. "The time has come for number thirteen, the shisanwu, that's what it means."