Xi Jinping: Third of UK companies admit late payments to suppliers as China opens to business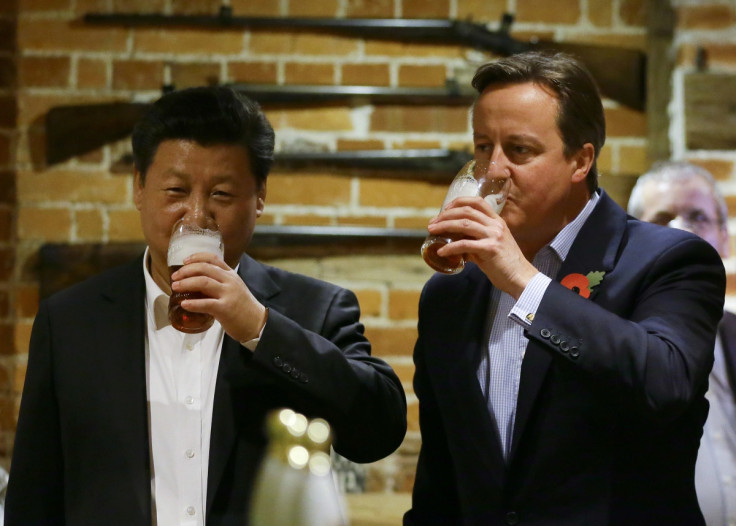 While the British and Chinese governments sign £40bn (€55bn, $62bn) worth of deals during president Xi Jinping's visits to the UK, the reality is that UK businesses trading overseas disappoint as trading partners. More than a third of UK firms admit to being late in paying their foreign suppliers.
37% of chief financial officers surveyed by foreign exchange firm FEXCO admit to paying late regularly. In response, three quarters of the executives have noticed that more and more overseas trading partners have demanded payment upfront.
"British firms seem to be paying overseas suppliers late for a number of reasons, from trying to transact at the best time in currency terms to an inclination to pay British suppliers first, which is perceived to be less damaging reputationally," David Lamb, FEXCO head of dealing commented. "At a time when the Chancellor is saying Britain is open for business, is this really the kind of message British businesses should be giving out?"
The state visit by Xi is set to sign trade deals in retail, energy, financial services and aerospace industries - one of the UK's most profitable advance manufacturing sectors. The agreements are expected to create around 3,9000 jobs in Britain.
PM David Cameron wanted to underline the importance of the deal for both parties. He reassured citizens: "I'm clear that the UK is China's best partner in the west".
Out of the CFOs who said that they regularly pay too late, 54% said they often wait until the currency situation is more favourable, while 51% said that overseas suppliers are less strict than UK suppliers. 40% of firms said they are more likely to pay domestic partners on time than foreign traders.
"It's interesting that the most common reason given as to why businesses are paying overseas supplier late is because they are waiting for currency movements to be in their favour," Lamb said. "But the reality is that there are a number of ways for companies to hedge against currency fluctuations without having to pay their suppliers late and potentially jeopardizing their relationships."
© Copyright IBTimes 2023. All rights reserved.