China's Service Sector Growth Eases in Continuing Woes for Emerging Markets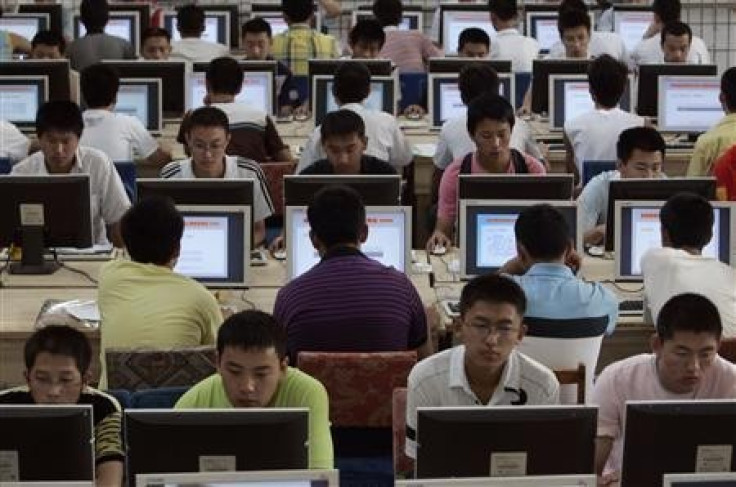 China's service sector growth eased to a five-year low in January, indicating a slowdown in the country's growth momentum and continued woes for the emerging markets.
The National Bureau of Statistics (NBS) said China's official non-manufacturing Purchasing Managers' Index (PMI) declined to 53.4 in January from 54.6 in December. The reading is the lowest level since December 2008.
An index reading above 50 indicates expansion in the sector.
A sub-index measuring business expectations in the services sector declined to 58.1 from 58.7 in December, the lowest reading since February 2009. Meanwhile, new orders sub-index edged down to 50.9 from 51.0.
Furthermore, the sub-index for input prices fell to an eight-month low of 54.5.
The business activity index for leasing, commercial services, hotels, postal services, marine transportation, real estate and public utilities dropped below the 50 threshold, with business volume falling.
However, the business activity index for air and railway transportation and retail remained above 60, with business volume growing quickly, according to the NBS.
Manufacturing Deterioration
The easing in the services sector comes after weak data from the manufacturing sector in the world's second-largest economy.
Earlier, the official index showed that China's factory activity slipped to a six-month low in January, falling to 50.5 from 51 in December.
A separate index from HSBC fell to 49.5 from 50.5 in December, the first deterioration of operating conditions since July.
"A soft start to China's manufacturing sectors in 2014, partly due to weaker new export orders and slower domestic business activities during January," Hongbin Qu, China chief economist, at HSBC said in a statement.
"Policy makers should pay attention to downside risks and pre-emptively fine-tune policy to steady the pace of growth if needed."
Continued Woes for Emerging Markets
The slowdown in both manufacturing and services sectors in China is expected to negatively affect investors' morale about emerging markets.
That is in addition to the US Federal Reserve's decision to accelerate the pace of its stimulus tapering. A cut in the Fed's monthly bond-buyback scheme would result in increased flow of invested capital from emerging markets to developed markets.
Economic slowdown within emerging markets would further back investors' decision to withdraw their investments.
China's economic growth slowed to 7.7% in the fourth quarter of 2013 from 7.8% in the preceding quarter.
For the full year 2013, the world's second-largest economy grew 7.7%, unchanged from 2012 and the slowest pace of growth since 1999. However, the yearly growth rate was better than the government's target of 7.5%.
Economists expect China's full-year GDP growth to decline to about 7.4% in 2014, which would be the country's slowest pace since 1990. Analysts expect that the country's reform policies will weigh on the country's economic growth over the next two years.
© Copyright IBTimes 2023. All rights reserved.