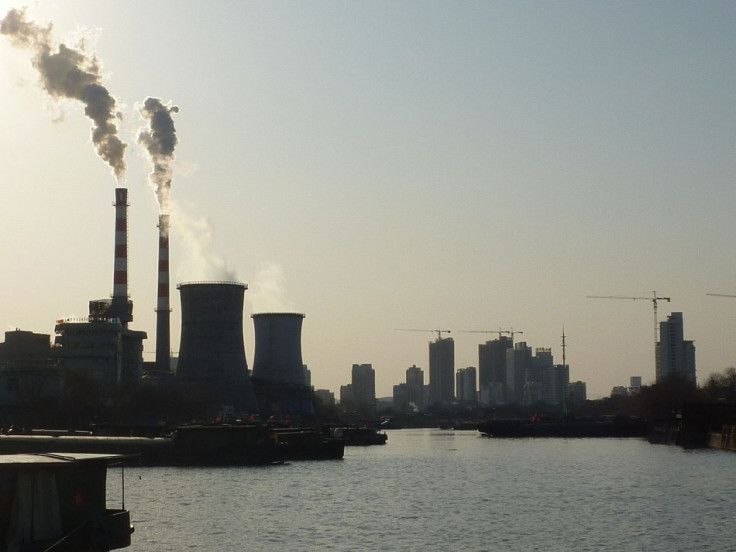 China's trade surplus rose to another record level in November, as its export growth weakened and imports declined substantially. The weak trade figures suggest that the economy is unlikely to reach its 7.5% 2015 growth target.
The world's second largest economy registered another record monthly trade surplus of $54.5bn for November, up from $45.4bn in October.
China's export growth slowed significantly to 4.7% in November compared to 11.6% in October. Economists expected an 8% increase in exports.
Meanwhile, imports declined by 6.7% during November, compared to a 4.6% increase in the previous month and analysts' expectations for a 3.8% increase. The decline in imports reflects weak demand for commodities, given their falling prices.
The recent decline in oil prices has prompted a wait and watch approach among importers. They are expecting the commodity to become cheaper and delay purchases.
China, which is one of the largest net importers of oil, imported $16.42bn of crude oil in November, down from $18.43bn in the same month last year.
"While large trade surplus should add pressures on the RMB exchange rate to appreciate, the recent strong USD purchase flows in the onshore market indicate a risk of weakening going forward," said economists at ANZ bank.
"On the monetary policy front, we believe that the RMB exchange rate will likely become more volatile given the global fluctuation of USD. A more flexible RMB exchange rate will help China's balance of payment position more balanced and therefore increase the independence of monetary policy."
The People's Bank of China earlier lowered lending and saving rates for the first time in two years and increased the ceiling for deposit rates, as the country looks to maintain a prudent monetary policy to keep economic growth rate within a reasonable range in 2015.
China's top policymakers are expected to convene in Beijing this week for the country's annual Central Economic Work Conference (CEWC). They are expected to reduce the 2014 growth target to 7% -- the lowest in a decade.