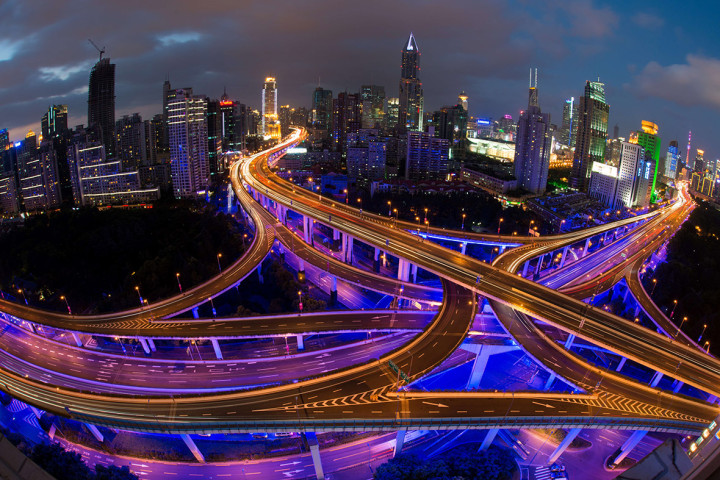 The Chinese economy has grown by the slowest rate since 2009, amid fears that it will miss its growth target for 2014.
In the third quarter of the year, China's economy expanded by 7.3%. While this beat analysts' forecasts of 7.2%, it represents the slowest expansion for more than five years, when China reported 6.9% growth in the first quarter of 2009.
The latest data differs from that of five years ago in that it's largely down to domestic issues, while 2009's relative misstep came in the midst of the global financial crisis.
The lower growth rate is seen as stemming from a slump in China's property market, which slowed over the first nine months of the year in terms of both investment and new builds.
Tommy Xie, an economist at OCBC Bank, said: "The housing sector is still the key risk in China. Residential fixed asset investment continues to soften, and I don't see that picking up anytime soon. While the government has unveiled a number of measures, buyers still remain cautious and it will take some time for them to decide whether they want to re-enter the market."
It has led analysts to predict China's lowest annual growth since the post-Tiananmen Square sanctions period following 1990, with the World Bank predicting 7.4% expansion for 2014 and 7.2% for 2015. The Chinese government has a growth target of 7.5% per annum, in accordance with its five-year plan.
However, as it has sought to restructure its economy, moving away from an investment-based model to consumption-based, Beijing has voiced willingness to accept slightly lower growth. Previously the Chinese growth story had been set by enormous fiscal stimulus.
In recent months it has introduced new, more measured stimulatory injections, and these are set to be added to over the coming months, with the government also thought to be looking at slashing interest rates in an effort to loosen the flow of capital in China.
Tao Wang, China Economist at UBS, wrote in a note: "Further relaxation of credit supply through increased base money supply and relaxation of loan quotas could help, though we do not expect a [required rate of return] (RRR) cut soon unless there are persistent large FX outflows.
"We also expect a wholesale cut in the benchmark lending rate by the end of 2014 or early 2015 to help more effectively lower borrowing costs and boost businesses' cash flow."
The data isn't all doom and gloom. It was recently announced that China's exports had grown faster than expected in September, with imports performing strongly too – signalling some level of success in China's efforts to boost domestic consumption. The country's trade surplus rose to $31bn last month.
"Meanwhile, employment growth seems to be holding up relatively well, which ought to have provided support to retail sales growth," said Julian Pritchard-Evans, an analyst with Capital Economics, in a note.
Given recent rhetoric from Li Keqiang, the Chinese Premier, that growth slightly under 7.5% this year would be acceptable so long as the job market was stable, it's unlikely that the new data will spark panic in Beijing.
Stephen Kitts, Asia Managing Partner at law firm Eversheds, said that the data has created concusion as to "the real directoin of travel of the Chinese economy.
He continued: "It does demonstrate that China is not immune from the vagaries of the world economy although growth above 7% would be very healthy anywhere else. The Chinese government is alive to these issues and will no doubt take steps to mitigate the downside risk.
"The form of any intervention will probably be somewhat behind the scenes with the underlying sentiment being driven by a complex range of issues that will include ensuring that the emerging consumer classes are kept onside. It will be important that China continues to create new jobs. This seems to be happening notwithstanding the slowdown in output."